The player ranking comes from an evaluation session and a final ranking after the All-American event is complete. The final score is based on the performance during the event and is specific to the player's birth year. All player rankings are added to all profiles after event completion.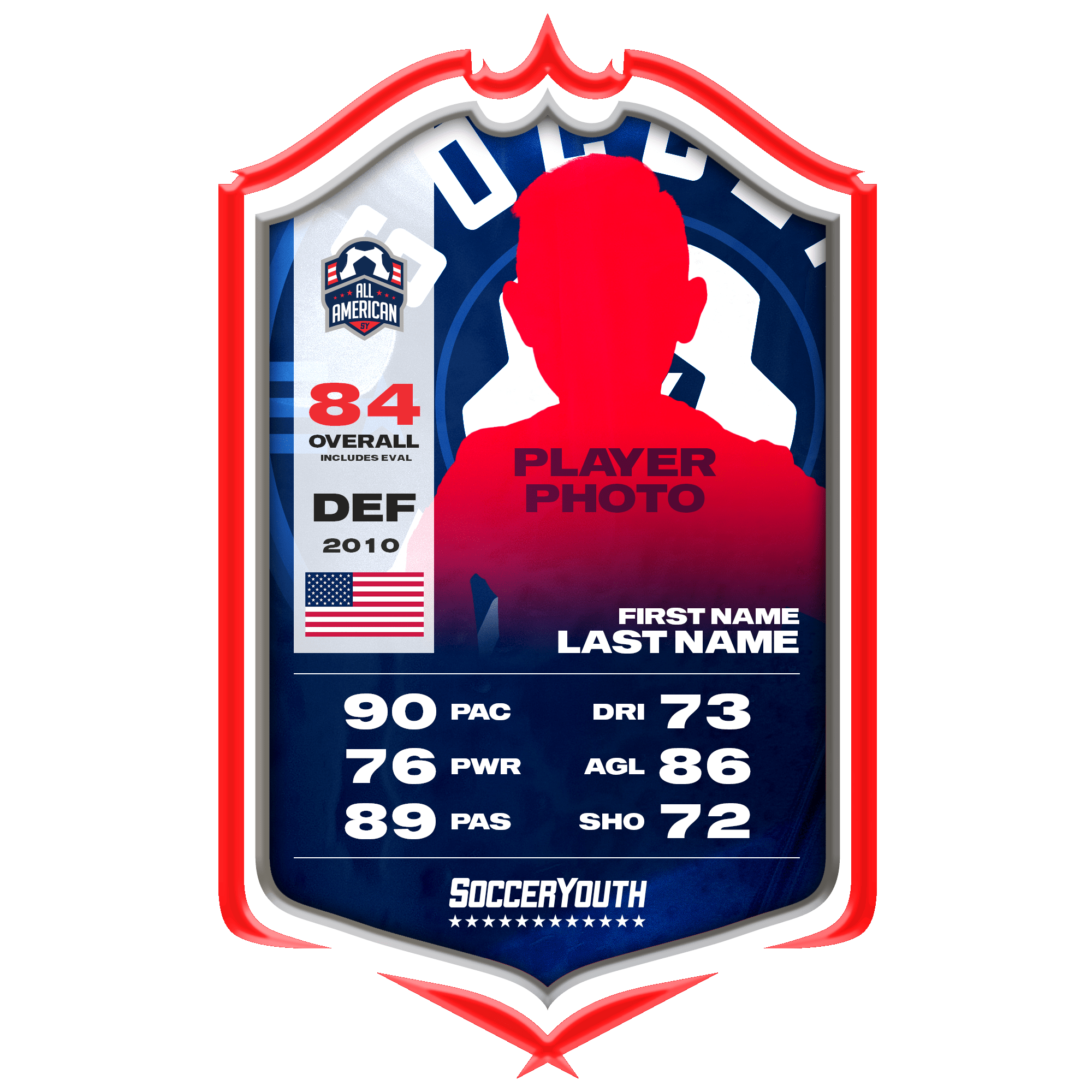 Player has not participated in the Player Card Combine.
The Player Card Combine test a player's skills that they have worked years on developing by competing in six different test. A scaled rating system is used to give the player a true and accurate score based on their specific birth year and gender.
U9 Westport Silver- Team MVP 2021-22 season: 35+ goals, 12 assists
Jacob Smith has been playing soccer since he was 4 years old. He has continued to grow into a versatile and disciplined team player. He is currently on both Westport, CT Blue Travel Team + InterCT FC. Jacob is a talented central striker, but equally comfortable and effective at left, right and center mid positions. He is a play maker capable of scoring with either his right or left foot. Jacob has excellent speed, ball control, strength and field awareness, creating scoring opportunities for his teammates. In addition to soccer, Jacob plays lacrosse and is a blue stripe belt in karate. He enjoys math, video games, collecting Pokemon cards, and watching EPL soccer. His favorite player is Kylian Mbappe.