The player ranking comes from an evaluation session and a final ranking after the All-American event is complete. The final score is based on the performance during the event and is specific to the player's birth year. All player rankings are added to all profiles after event completion.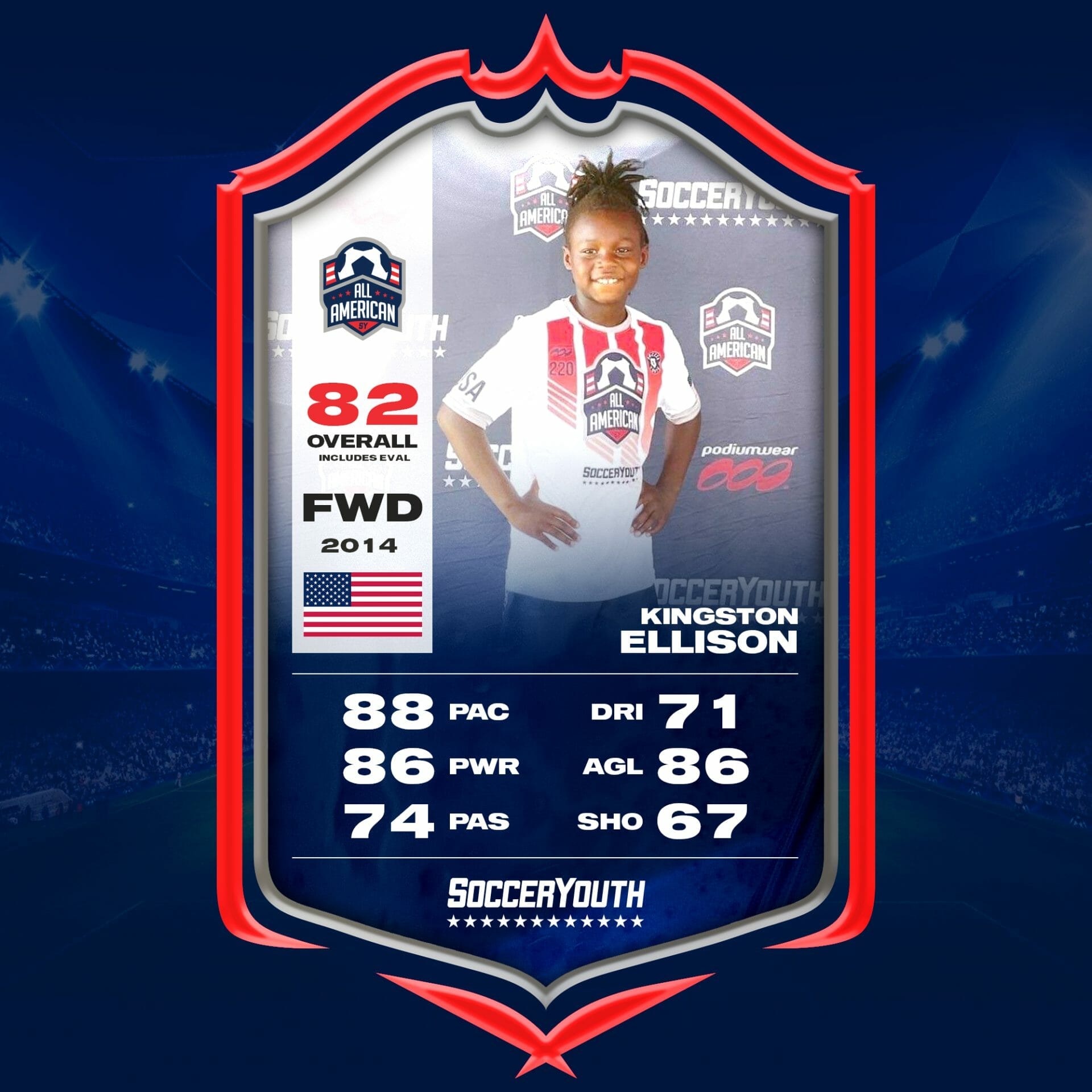 Player has not participated in the Player Card Combine.
The Player Card Combine test a player's skills that they have worked years on developing by competing in six different test. A scaled rating system is used to give the player a true and accurate score based on their specific birth year and gender.
Most valuable player-2021/2022 Team Storm Most Goals scored-2022 Lock down Defense- All American 2022 Golden Cup Champion- All American 2022
Kingston Miles Ellison began playing soccer for community "T.O.T" soccer at age 1.5! Kingston gets his love for the game organically as both of his grandparents played and coached. His grandpa was born and raised in Kingston, Jamaica and his grandmother was born in London. All of King's uncles played soccer and one is a Division one soccer coach. Kingston's mom played soccer from 4th grade until 12th grade. King has played Club Soccer for the past 3 years. Kingston also plays U12 for his parents rec team! Kingston has attended An All-American series last August and won the championship and special awards in lock down defense. Kingston also attended the Golden Cup in Naples, FL and took home the championship! Kingston has already been accepted to the summer series and looks forward to growing with All-American.