The player ranking comes from an evaluation session and a final ranking after the All-American event is complete. The final score is based on the performance during the event and is specific to the player's birth year. All player rankings are added to all profiles after event completion.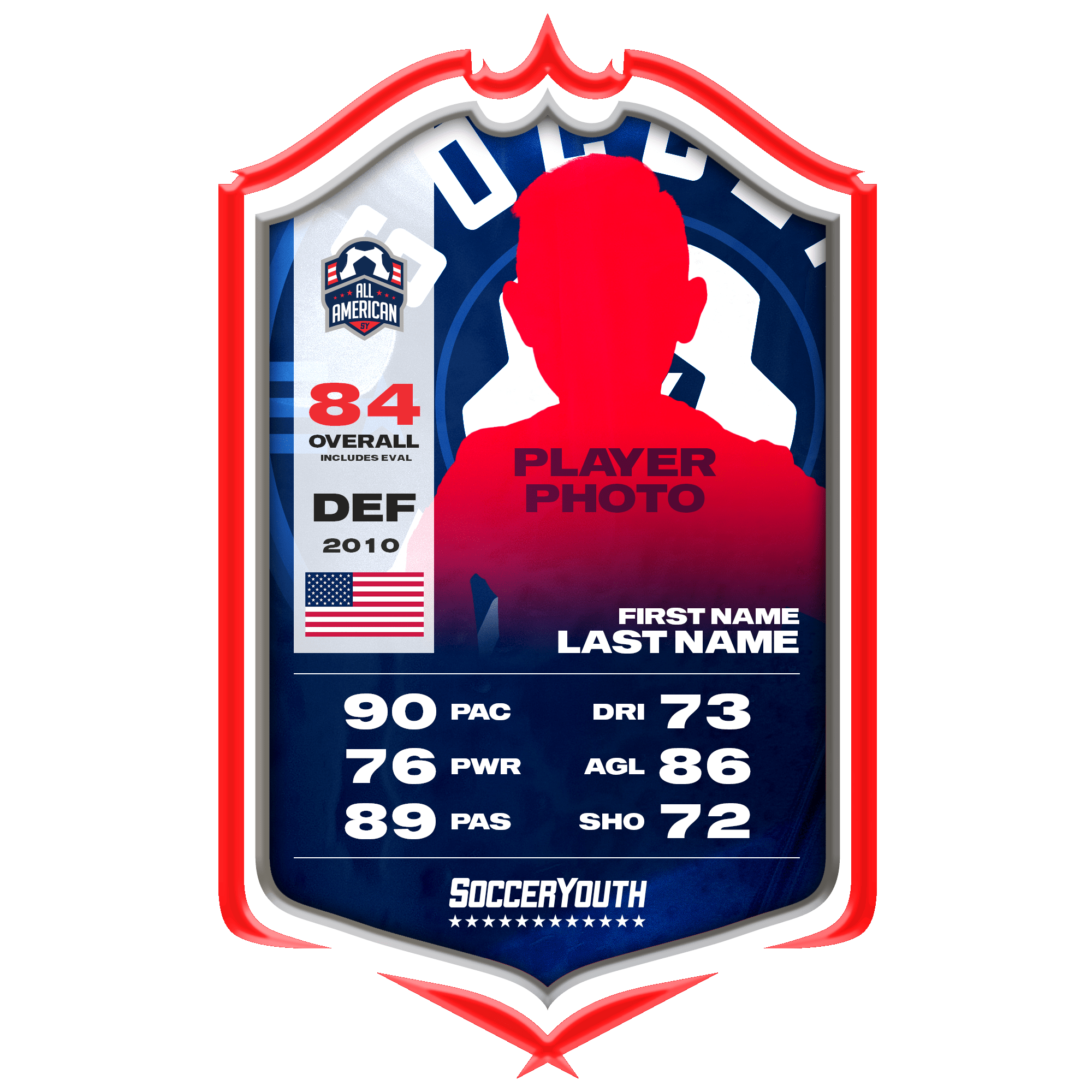 Player has not participated in the Player Card Combine.
The Player Card Combine test a player's skills that they have worked years on developing by competing in six different test. A scaled rating system is used to give the player a true and accurate score based on their specific birth year and gender.
*2018-2019 Strikers (played 2 years up) Recreation League *2020 Honolulu Bulls (1 season 5 goals) *2021-2nd leading goal scorer Premier bracket (Hawaii) *2022-Leading scorer Premier Bracket (Hawaii) *2021 Bundesliga Academy Talent ID Selection (1 of 23) for Pacific Region 2022 2nd Place Hawai'i Memorial Day Tournament (7 goals/4 assists) *2022 SX Cup (Vancouver, Canada) (2 Goals scored/2 assists) *2022 MLSNext invitee (Frisco, TX) *3rd Place Las Cruces, NM Tournament (3 goals/4 assists) *3 Goals San Antonio, TX Tournament (U12 age group)(2 goals/3 assists) *1st Place Cobras Christmas Tournament (5 goals/5 assists) *3v3 Live Tournament Champion (4 goals/20 assists)
10 yr old, right midfielder/striker from El Paso, Texas. 6 years of experience playing with teams in Texas and Hawai'i. Masen has attended both national and international tournaments.