The player ranking comes from an evaluation session and a final ranking after the All-American event is complete. The final score is based on the performance during the event and is specific to the player's birth year. All player rankings are added to all profiles after event completion.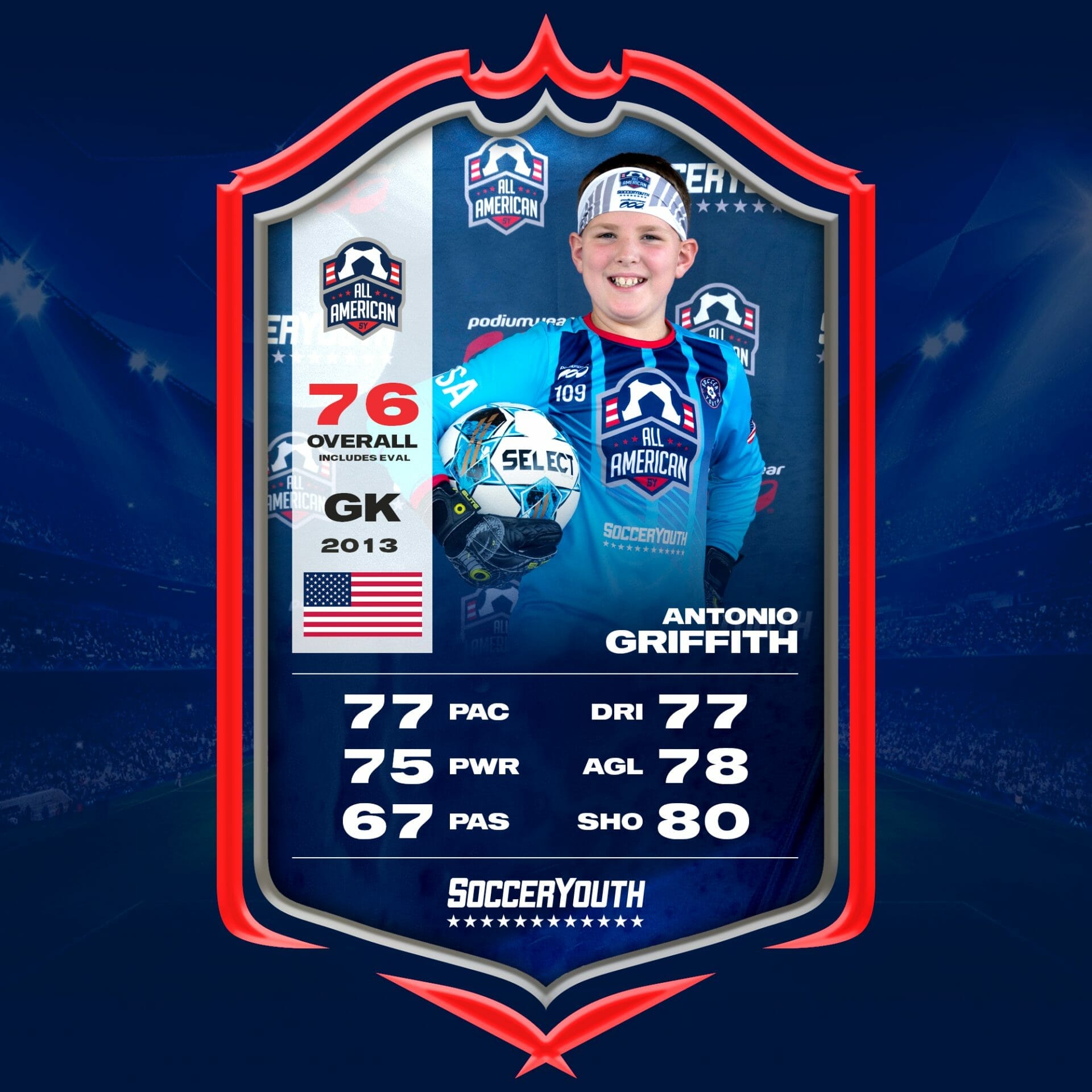 Player has not participated in the Player Card Combine.
The Player Card Combine test a player's skills that they have worked years on developing by competing in six different test. A scaled rating system is used to give the player a true and accurate score based on their specific birth year and gender.
Antonio's team achievements for the 2022-2023 season include: Soccer Youth All American Delaware Series Finalist, Hempfield Fall Classic Finalist, Chase Fieldhouse MLK Day Tournament Finalist, Chase Fieldhouse President's Day Tournament Finalist, Chase Fieldhouse Winter League Champion, FC Delco Spring Invitational Finalist
Antonio Griffith is the Starting/Primary GK for the Boys 2013 Acela/Pre-MLS Next Sporting Athletic Club Team. Antonio was 4 for 7 on Penalty Kicks in the 2022-2023 season including a save in penalties to win the the Chase Fieldhouse Winter League Gold Division Boys U10 Championship. Antonio is going into his 4th year as a Starting/Primary GK and has had the opportunity to train, and continue training in 23/24 with, Phil Wheddon, Chad Balback and Jason Muffoletto.