The player ranking comes from an evaluation session and a final ranking after the All-American event is complete. The final score is based on the performance during the event and is specific to the player's birth year. All player rankings are added to all profiles after event completion.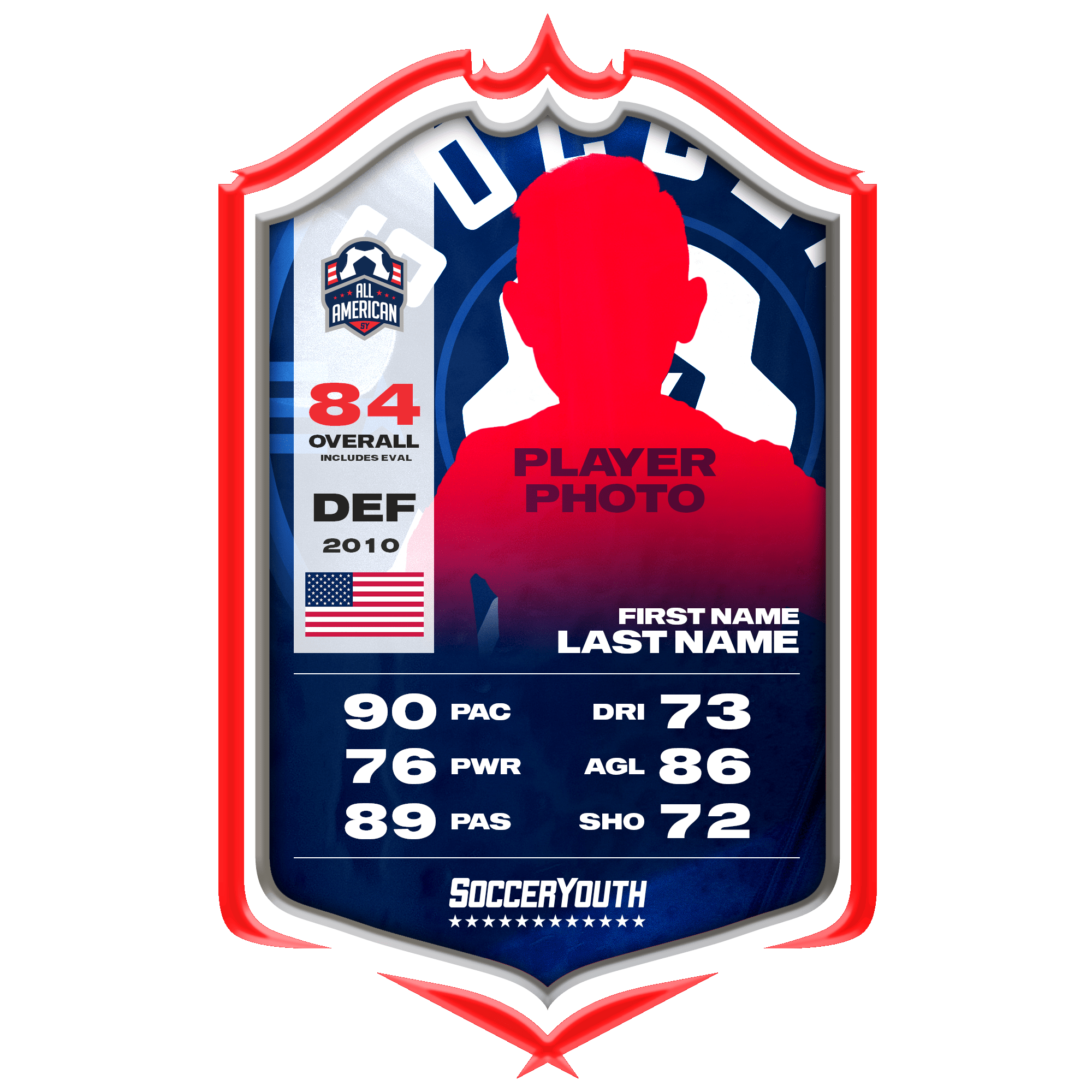 Player has not participated in the Player Card Combine.
The Player Card Combine test a player's skills that they have worked years on developing by competing in six different test. A scaled rating system is used to give the player a true and accurate score based on their specific birth year and gender.
Gifted and Talented Program at Bromley East Charter School Received Academic Excellence awards for the past 6 school years. Has also received numerous awards for Language Arts, Math, Science, Social Students, Physical Education and Tech Ayden recently came in 1st in a math competition out of 150 students.
Ayden DeLeon (12 years old) from Brighton, Colorado Plays competitive soccer for the Colorado Youth Rapids Soccer Club (North). Also participates in the Colorado Rapids Futsal Training at Regis University-Berce Center and receives individual player training at TOCA in Stapleton, Colorado. 5 years competitive soccer (Select I, Select II). Because of his speed and agility Ayden has been invited to guest play on older CYRSC players teams. Ayden started playing soccer when he was 4 years old for Happy Feet through the Adams County YMCA. In his second/third years of rec soccer his coaches felt Ayden should be moved to a competitive soccer organization. While playing for Rapids North Ayden has maintained a high 4.0 GPA. Ayden was nominated to attend the Junior National Young Leaders Conference in Washington D.C. by his Science Teacher at Bromley East Charter School due to his academic excellence and leadership abilities. This conference was held June 18th through June 23rd, 2023.