The player ranking comes from an evaluation session and a final ranking after the All-American event is complete. The final score is based on the performance during the event and is specific to the player's birth year. All player rankings are added to all profiles after event completion.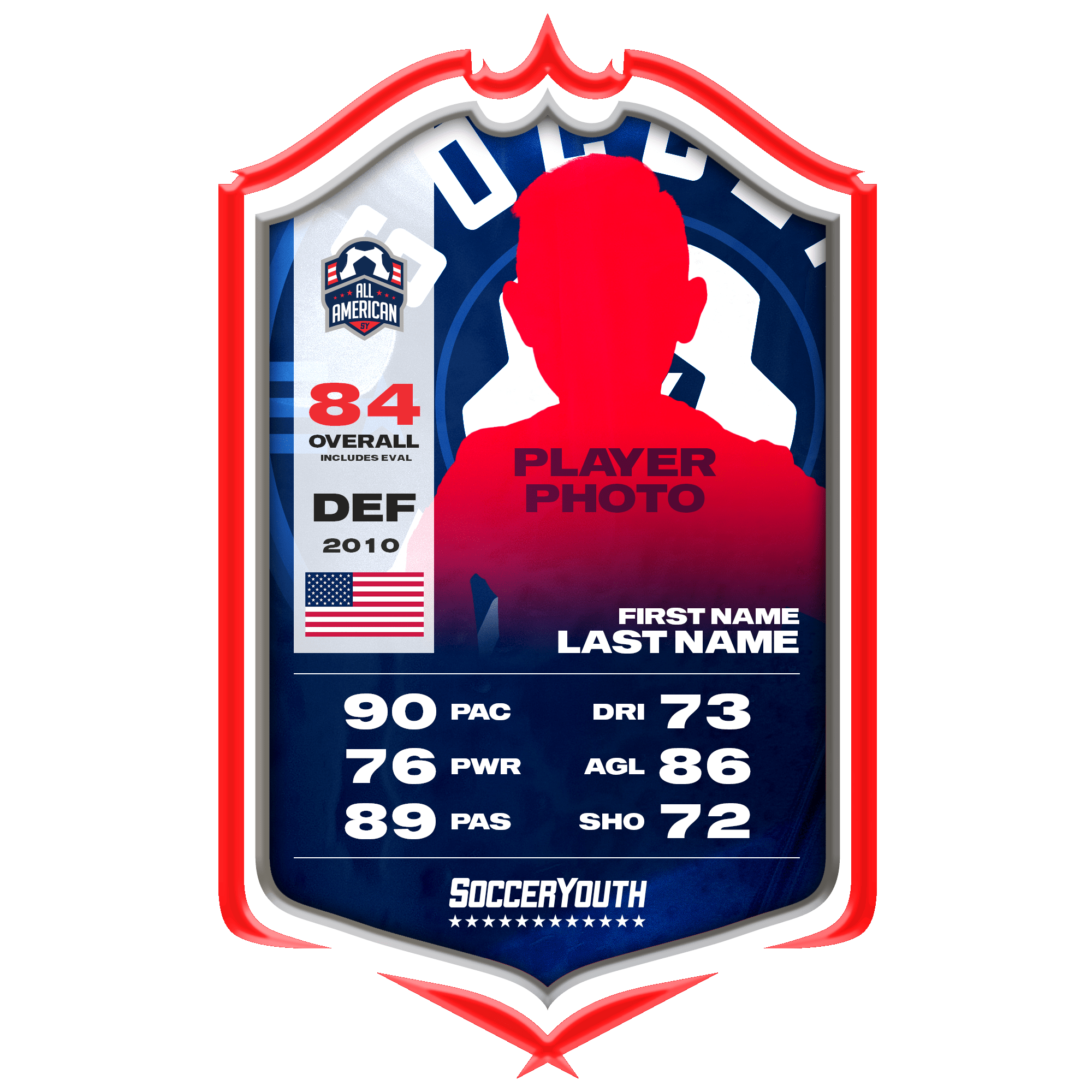 Player has not participated in the Player Card Combine.
The Player Card Combine test a player's skills that they have worked years on developing by competing in six different test. A scaled rating system is used to give the player a true and accurate score based on their specific birth year and gender.
Lainey's team, the West Florida Flames U11G Elite Brandon, worked hard on their path to winning the Championship level at the State Finals of the Florida Youth Soccer Association Commissioner's Cup.
10 years ago, Lainey took her first steps on the fields where she would soon fall in love with the game. She is a dynamite player and the best kind of teammate. She is entering her 5th year of playing competitive soccer at the highest level for her age. Lainey works hard and celebrates her teammates with the biggest smile on her face, no matter what the challenge. She loves the game and loves the competition.