The player ranking comes from an evaluation session and a final ranking after the All-American event is complete. The final score is based on the performance during the event and is specific to the player's birth year. All player rankings are added to all profiles after event completion.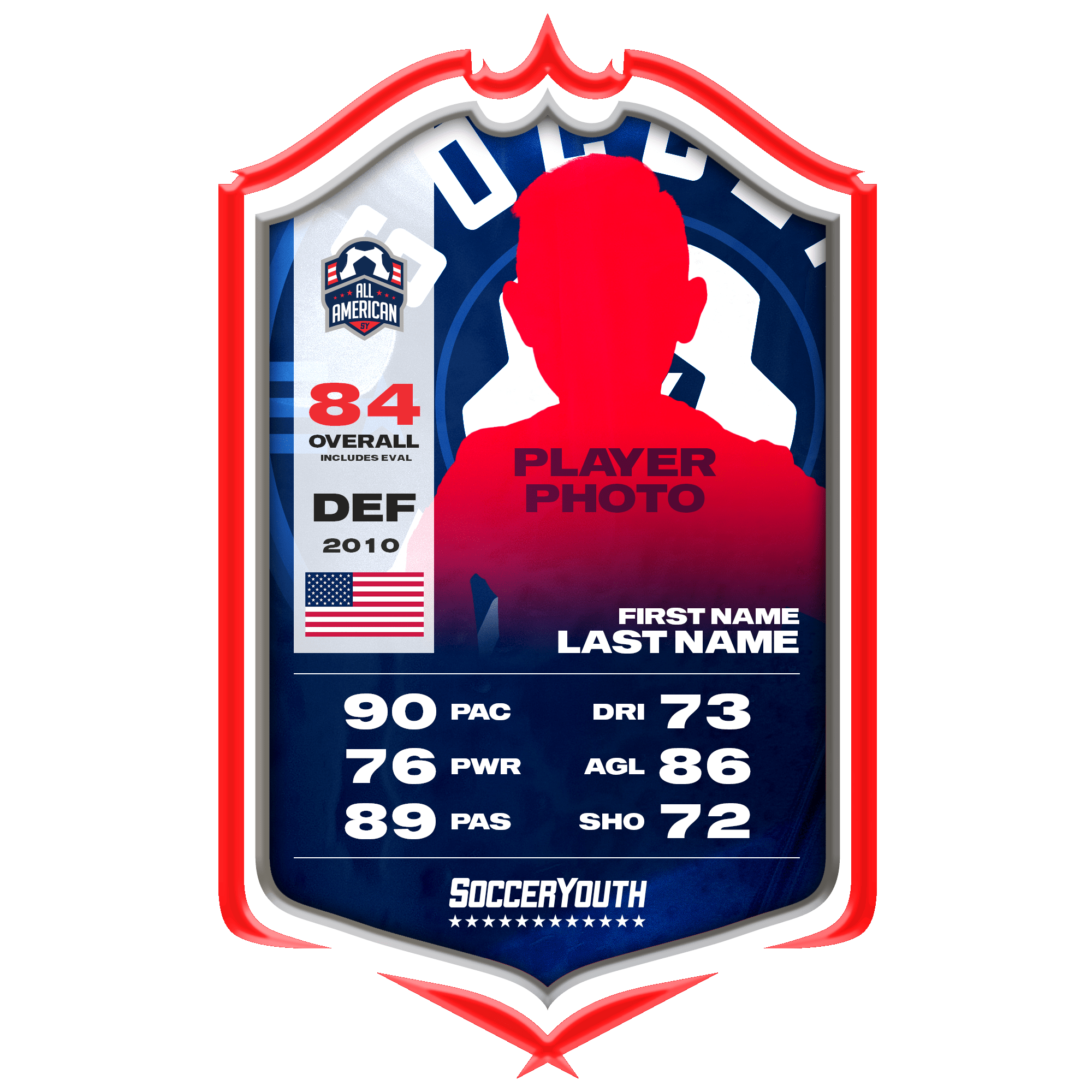 Player has not participated in the Player Card Combine.
The Player Card Combine test a player's skills that they have worked years on developing by competing in six different test. A scaled rating system is used to give the player a true and accurate score based on their specific birth year and gender.
2x MVP Goalie, 2022 Coast Soccer League Undefeated Champion, 2022 Ventura Fusion Tournament Champion, 2022 Las Vegas Classic Tournament Champion, 2023 Cal Pal State Cup Champion
Born and raised in Oxnard, Ca; Joel (aka Jojo) has had a passion for sports for as long as he can remember. Fueled by his "mamba mentality," he has been able to successfully play 3 sports at one time! Although, one has superseded the rest. Soccer. Embracing one of the most difficult positions in this sport was a challenge Joel committed himself to accomplishing. He has been perfecting his craft of goalkeeping for the last two years and looks forward to all that the future has in store for him. Favorite Players: Messi and Neymar Favorite Teams: Argentina and PSG