The player ranking comes from an evaluation session and a final ranking after the All-American event is complete. The final score is based on the performance during the event and is specific to the player's birth year. All player rankings are added to all profiles after event completion.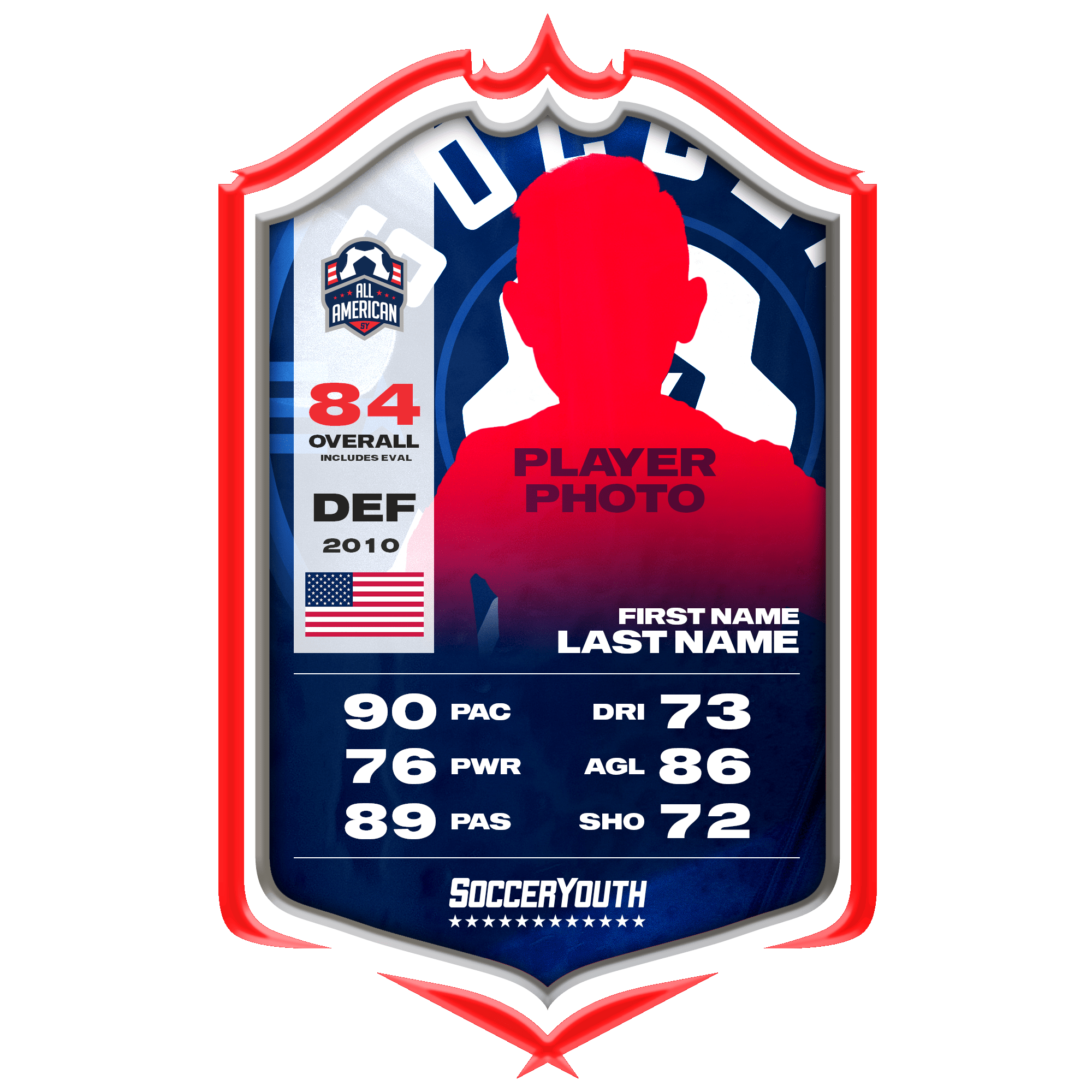 Player has not participated in the Player Card Combine.
The Player Card Combine test a player's skills that they have worked years on developing by competing in six different test. A scaled rating system is used to give the player a true and accurate score based on their specific birth year and gender.
2022/2023 - Midwest Wings SC 2015/2016 Golden Boot (16) || 2022/2023 - Midwest Wings SC 11-1 Record (Spring Season)
My name is Jeremiah and I've been playing soccer since I was 3 years old! I first began playing with the Lil' Kickers. After a year of playing, COVID happened, and trained with my dad during quarantine. Once soccer programs started back, I played for Playpen Sports Team, a local recreational team, it was realized immediately by my parents that I needed more a competitive level of play. I began playing with my local club, the Midwest Wings SC! In the past year, I've grown and developed tremendously. My impact on the field has led to me being a member not only of the 2015/2016 team but our 2014 team as well. I play everywhere on the field but primarily on the wing, I enjoy 1v1 situations, using my speed and scoring goals like Messi!