The player ranking comes from an evaluation session and a final ranking after the All-American event is complete. The final score is based on the performance during the event and is specific to the player's birth year. All player rankings are added to all profiles after event completion.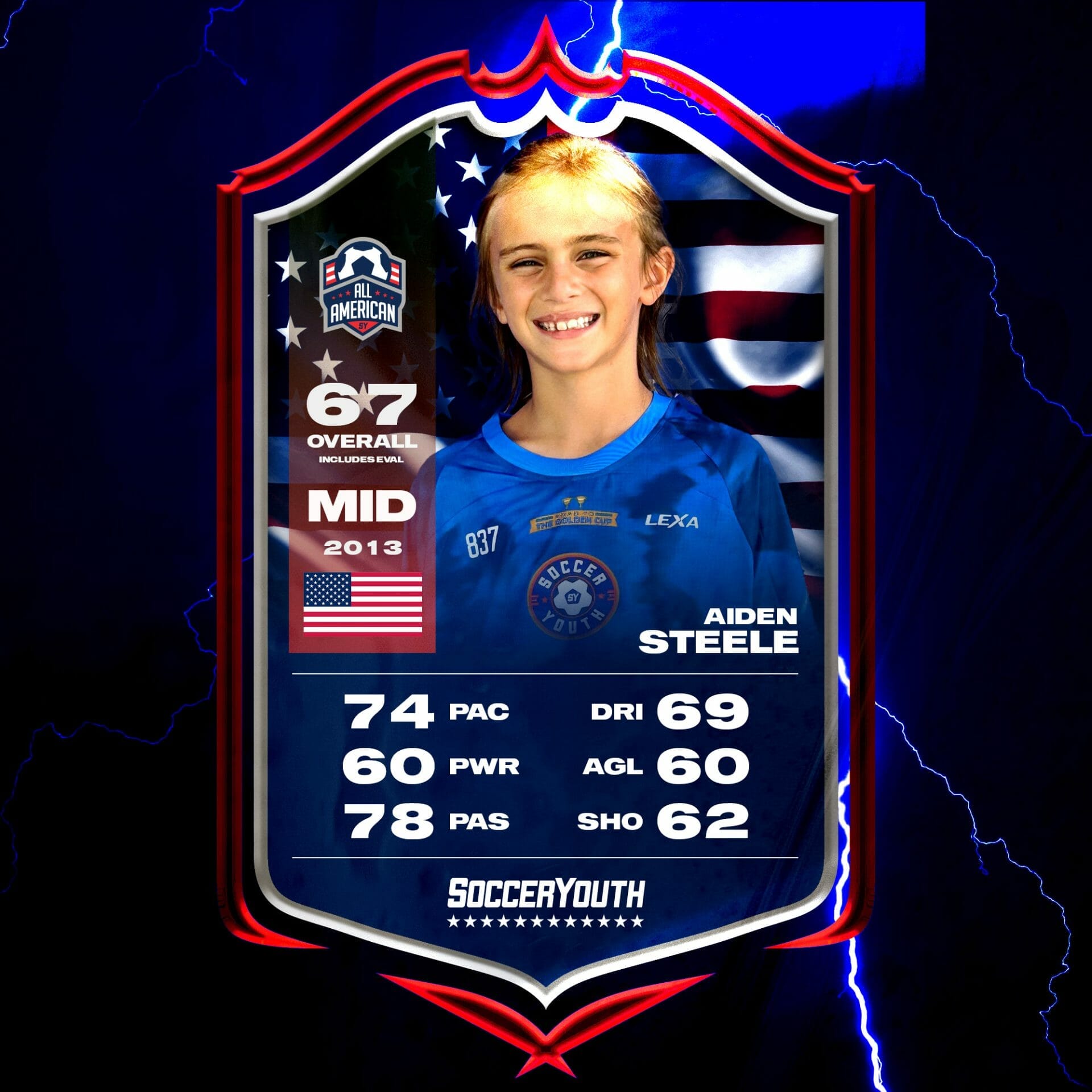 Player has not participated in the Player Card Combine.
The Player Card Combine test a player's skills that they have worked years on developing by competing in six different test. A scaled rating system is used to give the player a true and accurate score based on their specific birth year and gender.
No awards entered yet for your player.
Aiden Steele began playing with his current travel ball team (Wake FC) in February of 2023. He has scored 12 goals in 14 games and 15 assists on the season. Prior to joining Wake FC, he played for the Congaree Rapids travel ball team where he averaged over 2 goals and an assist per game. He is typically a team captain and is currently participating in the USL summer league, as well as in several soccer camps this summer with Wake FC. He is an ascending player who continues to improve in skill and knowledge of the game. While he mostly plays as a midfielder for his current team, he played striker for his previous team. He is also used as a defender occasionally (mostly when his team is up by several scores). He is a versatile player who is easy to coach and absorbs information quickly and makes good utilization of passing.