The player ranking comes from an evaluation session and a final ranking after the All-American event is complete. The final score is based on the performance during the event and is specific to the player's birth year. All player rankings are added to all profiles after event completion.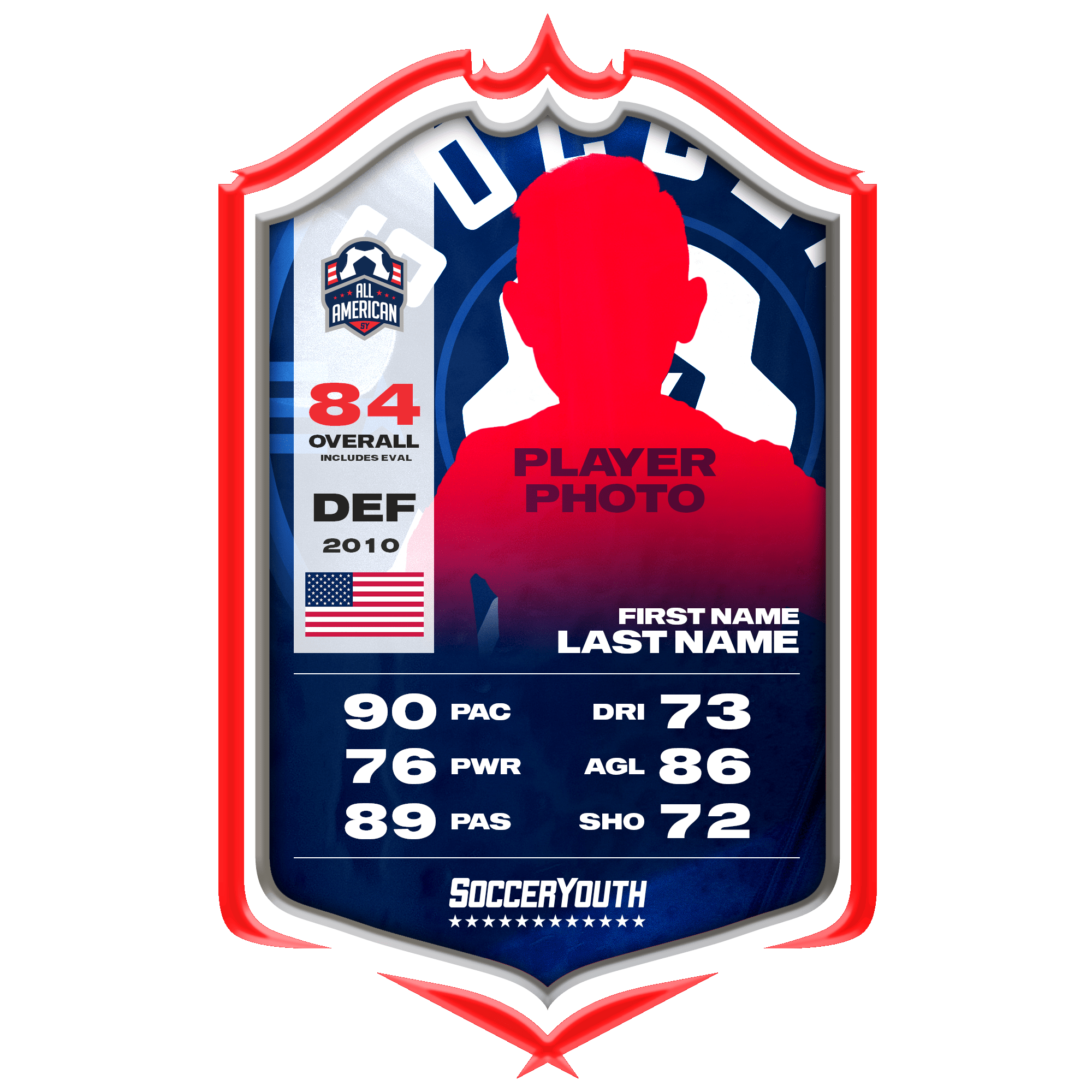 Player has not participated in the Player Card Combine.
The Player Card Combine test a player's skills that they have worked years on developing by competing in six different test. A scaled rating system is used to give the player a true and accurate score based on their specific birth year and gender.
No awards entered yet for your player.
My son's name is Bernardo da Cruz. He played at GSA/FORCE FC in Georgetown, Texas. He was born in Seattle on 01/08/2010 but plays for the 09/U14 team midfield. His new team is AYSO United Austin We moved to Portugal when he was three years old. He starts playing soccer at five years old in a club name FC PORTO. He played a few years at Porto and moved For his school team, CLIP (the Oporto international school) Two years ago, we moved to liberty hill, TX. He did tryouts for GSA/FORCE FC 09/U14, and he made it. He is a midfield and left foot.