The player ranking comes from an evaluation session and a final ranking after the All-American event is complete. The final score is based on the performance during the event and is specific to the player's birth year. All player rankings are added to all profiles after event completion.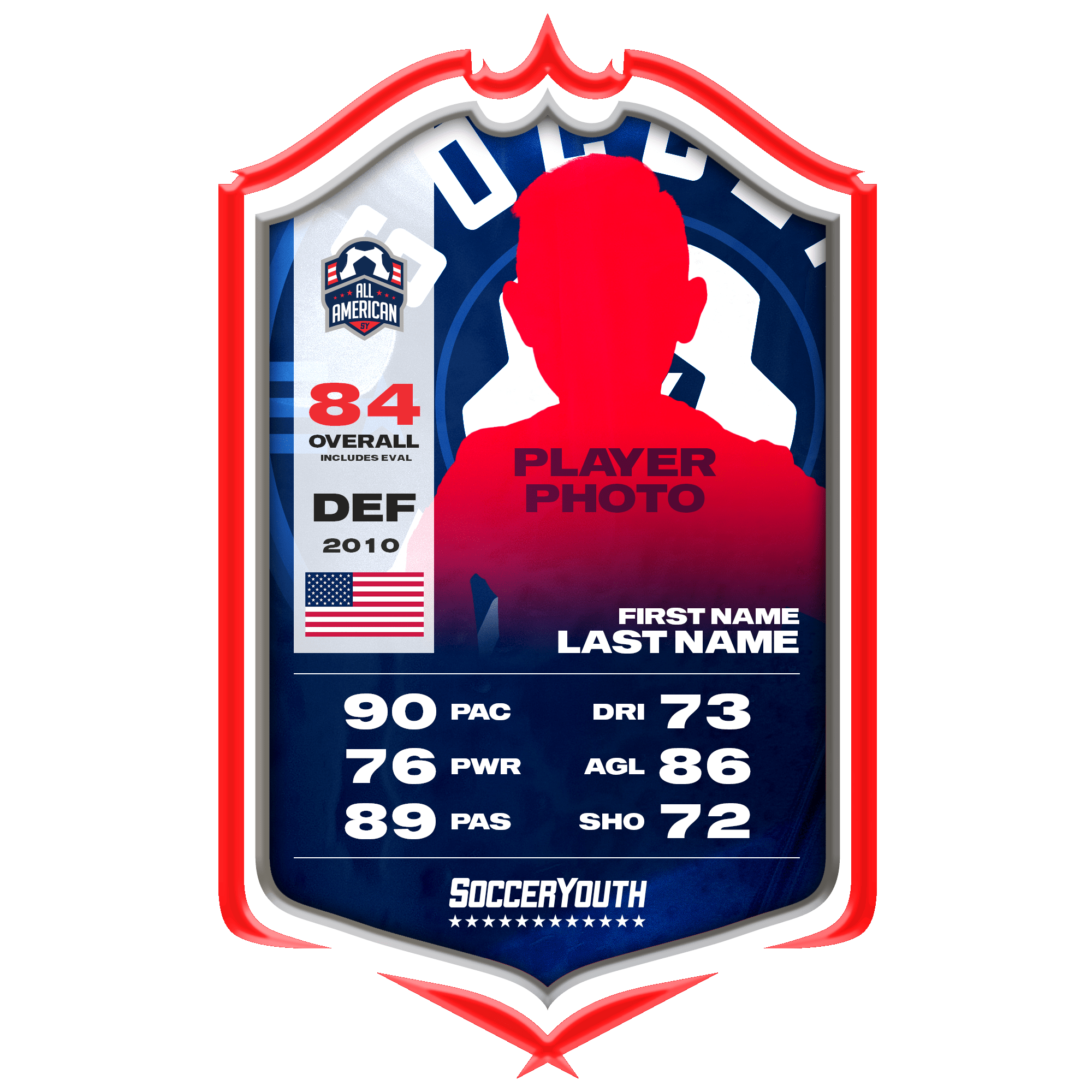 Player has not participated in the Player Card Combine.
The Player Card Combine test a player's skills that they have worked years on developing by competing in six different test. A scaled rating system is used to give the player a true and accurate score based on their specific birth year and gender.
Play Maker award-Golden Cup, Naples, Fla., Jan. 1, 2023-first goalkeeper to win this award in Soccer Youth history
Iain has been playing soccer since he was three years old. He started in rec league and then moved to club, which he has been playing since 2018. He made the JV team at Carolina Forest High School in Myrtle Beach, SC, as a 7th grader for the spring season of 2021. He played goalkeeper that season and saw a lot of play when the upperclassman goalkeeper was quarantined for a month. He earned a spot on the JV team again in the 8th grade as the main goalie, and with a new coach, the JV team ended the season as region champs. After two years of double spring seasons, Iain again made the JV team in the 9th grade, playing striker this year instead of goalkeeper. He also continued playing for Beach United FC, predominantly as striker. Iain is looking forward to All-American in North Myrtle Beach this summer after playing with them last summer and in Naples at the Golden Cup over New Year's 2022-23. Iain has hopes of continuing to play for Beach United and CFHS for the next three years and to play D1 ball in college.