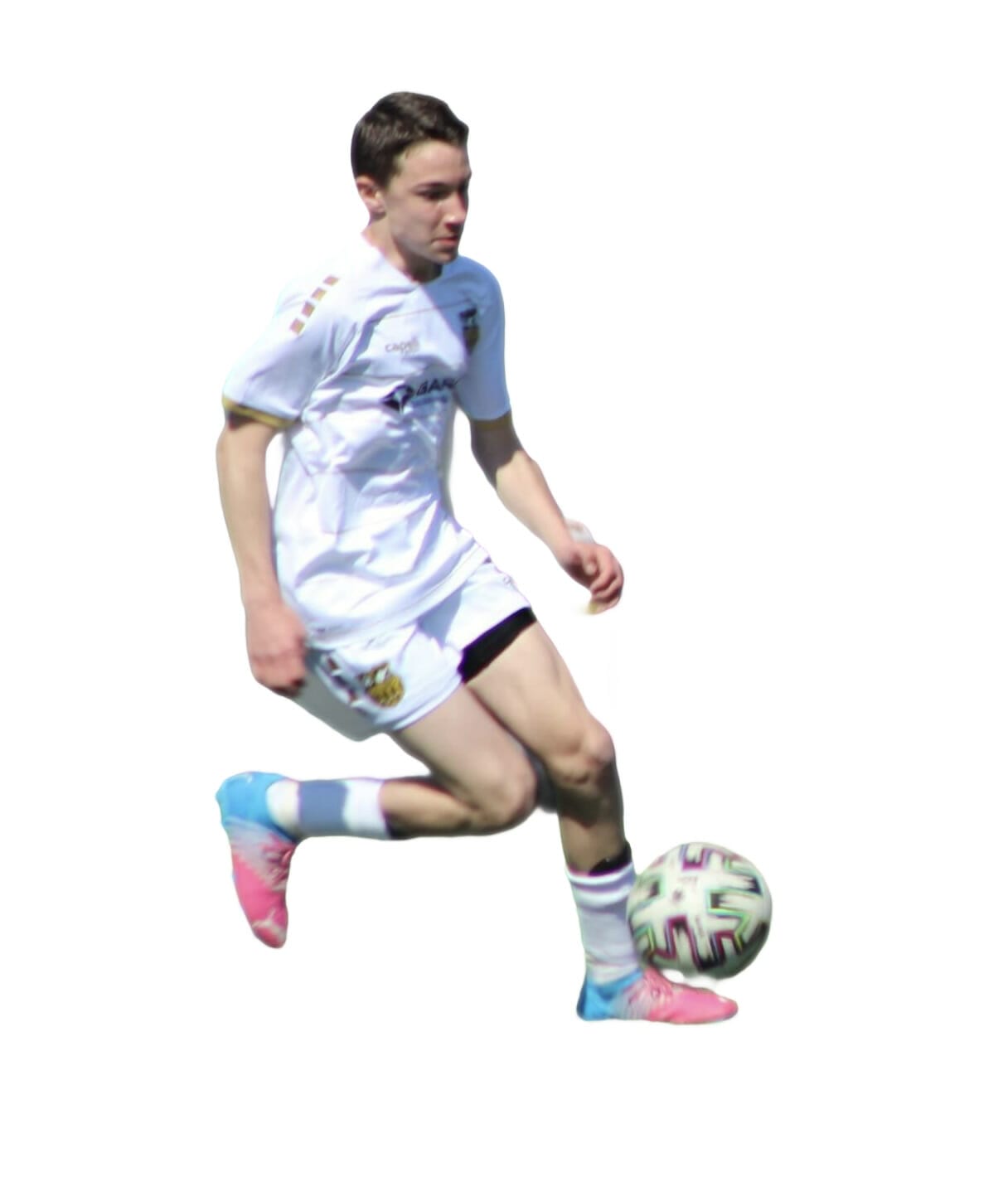 The player ranking comes from an evaluation session and a final ranking after the All-American event is complete. The final score is based on the performance during the event and is specific to the player's birth year. All player rankings are added to all profiles after event completion.
Player has not participated in the Player Card Combine.
The Player Card Combine test a player's skills that they have worked years on developing by competing in six different test. A scaled rating system is used to give the player a true and accurate score based on their specific birth year and gender.
I have won outstanding player for several of my teams. I have been selected as team captain for numerous seasons. I helped my team win the WV State Capital Cup, Gettysburg Blue and Gray Cup, Mountain State Cup,Target United Cup, and numerous Futsal tournaments. I have also competed in the following tournaments and placing in top three: Nike, Crown Classic, Jefferson Cup, and Turf Wars. I was asked to play in various tournaments in Maryland, NC, VA, Ohio, PA, MI, WV, and IN. At 11 years old I was asked and selected to play with the U14 WV Tri-State Elite team. I currently get asked to guest play up with the U8 championship team as well. I am also a school record holder for track in mile#3, 800 #10, Shuttle Hurdle team #1, Pole Vault #6, High Jump #4 and numerous relays. I helped the track team win Conferences, Counties, and numerous other meets my 6th grade year. I also helped my team win Conferences and numerous meets this year. I am a member of the Cross Country Conference team Championship team, placing 3rd out of 120 boys. I was a starting Varsity basketball player as a 7th grader, after starting JV my 6th grade year.. I value academics as well and maintain a 4.0. I got selected for the National Junior Honor Society for my Middle School which is a very important goal I set for myself.
My name is Ethan Lake and I am 13 years old and have played soccer since I was 4 years old. I have done travel soccer for 5 plus years. I have been a team captain and leader on the soccer field for numerous years. As a forward and midfielder, I have led my teams in assists and goals. I also play Middle School Varsity Soccer, Middle School Varisty Basketball, run on school Track team and Cross Country Team.