The player ranking comes from an evaluation session and a final ranking after the All-American event is complete. The final score is based on the performance during the event and is specific to the player's birth year. All player rankings are added to all profiles after event completion.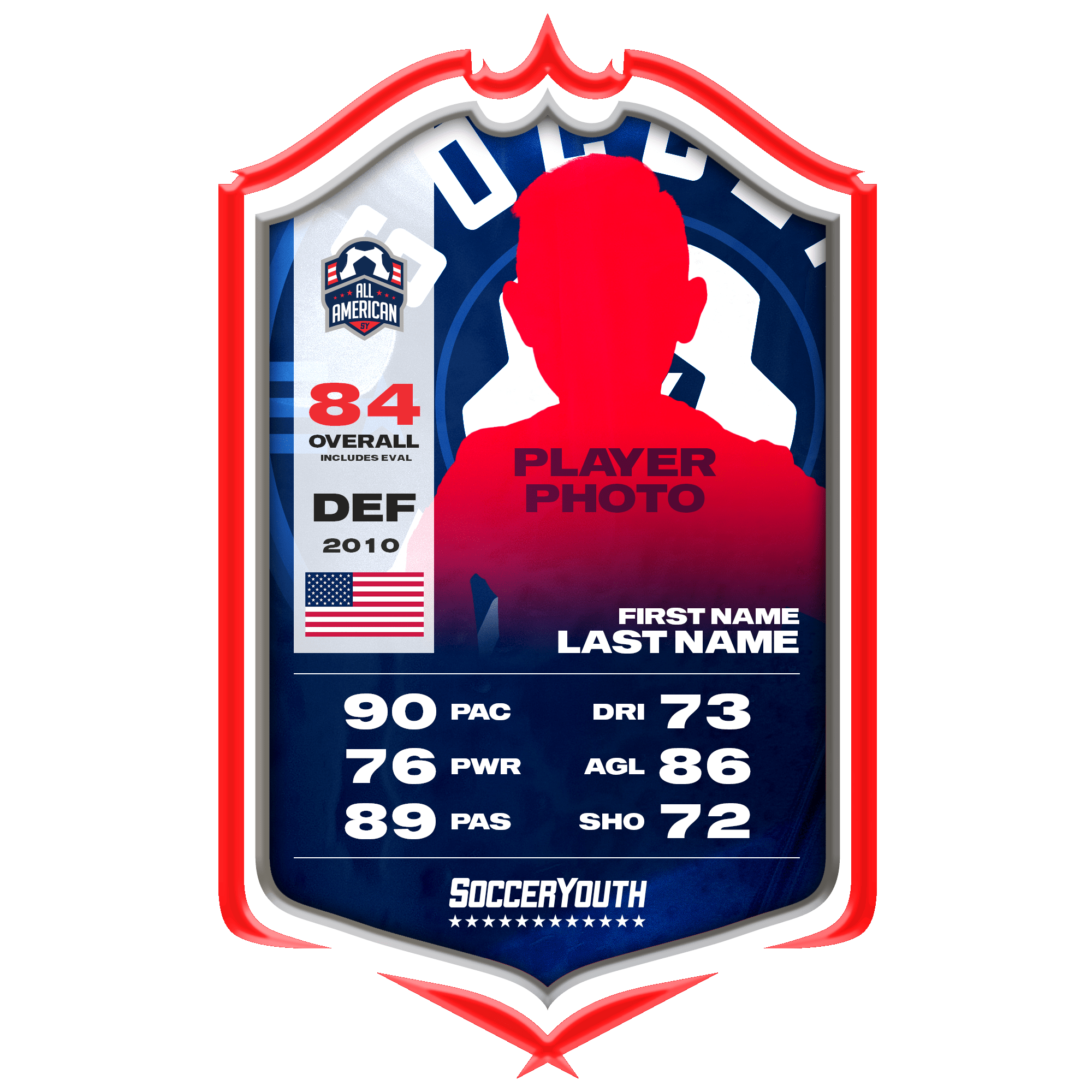 Player has not participated in the Player Card Combine.
The Player Card Combine test a player's skills that they have worked years on developing by competing in six different test. A scaled rating system is used to give the player a true and accurate score based on their specific birth year and gender.
In 2022 I was able to lead our U12 competitive soccer team through a shootout in the semi-finals and am proud to say that we went on to win the championship.
I have played rec soccer since I was in Pre-K. In 2021 I began competing on a team for indoor soccer to continue to hone my skills in the offseason and in 2022 I began to play competitive travel soccer.