The player ranking comes from an evaluation session and a final ranking after the All-American event is complete. The final score is based on the performance during the event and is specific to the player's birth year. All player rankings are added to all profiles after event completion.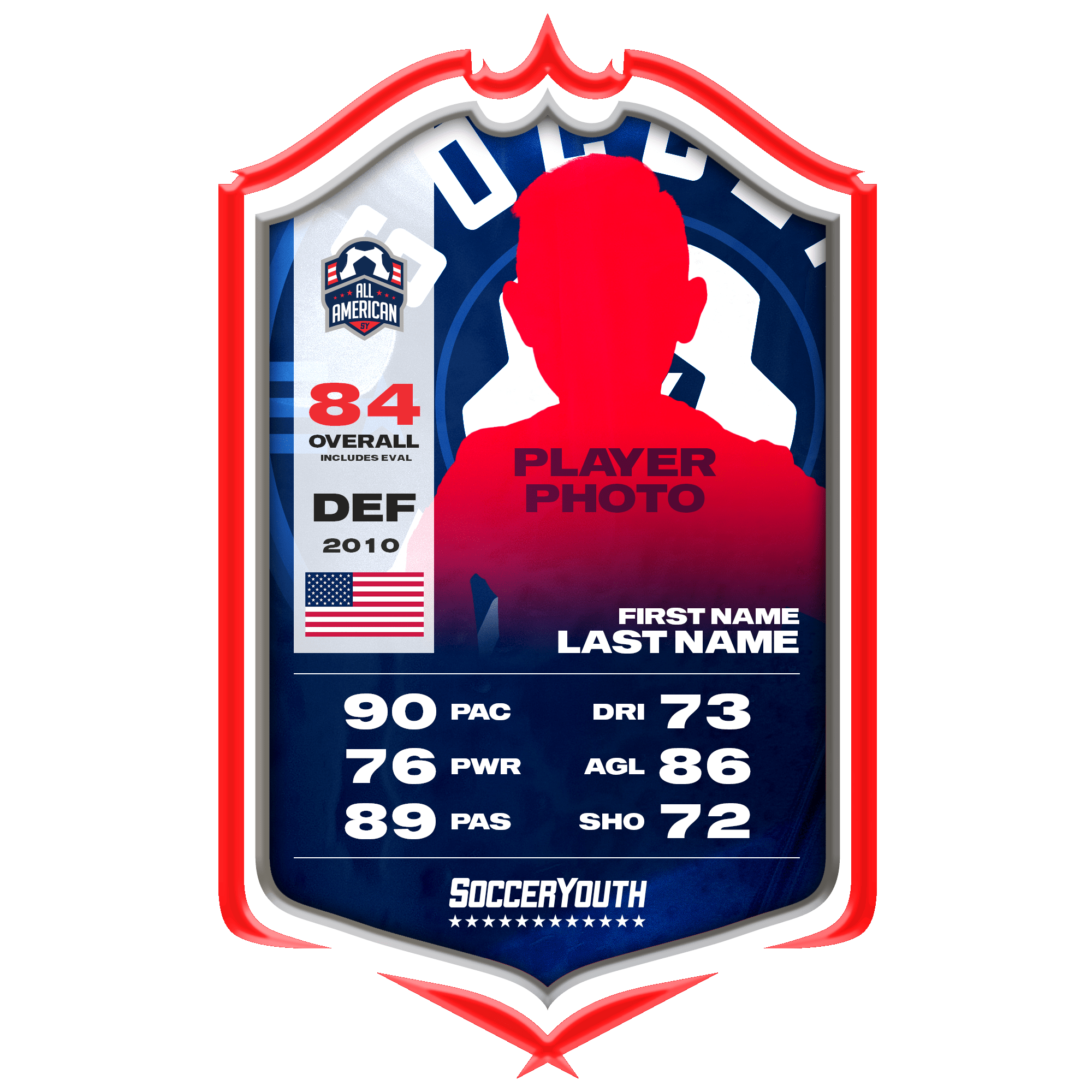 Player has not participated in the Player Card Combine.
The Player Card Combine test a player's skills that they have worked years on developing by competing in six different test. A scaled rating system is used to give the player a true and accurate score based on their specific birth year and gender.
Tournament winner with PDA at DTS Indoor Tournament 2023; with Steel United at Steel St Patrick's Cup 2021. Selected for NJ Olympic Development Program. Tournament winner at All-American DE 2021.
Striker and leading goal scorer for PDA Pre-MLS Next 2011 boys. Previously played for Steel United and NJ Nationals. Selected for 2021 All-American in DE and tournament All-Stars. Also selected for and attended 2021 Golden Cup in Naples, FL.