The player ranking comes from an evaluation session and a final ranking after the All-American event is complete. The final score is based on the performance during the event and is specific to the player's birth year. All player rankings are added to all profiles after event completion.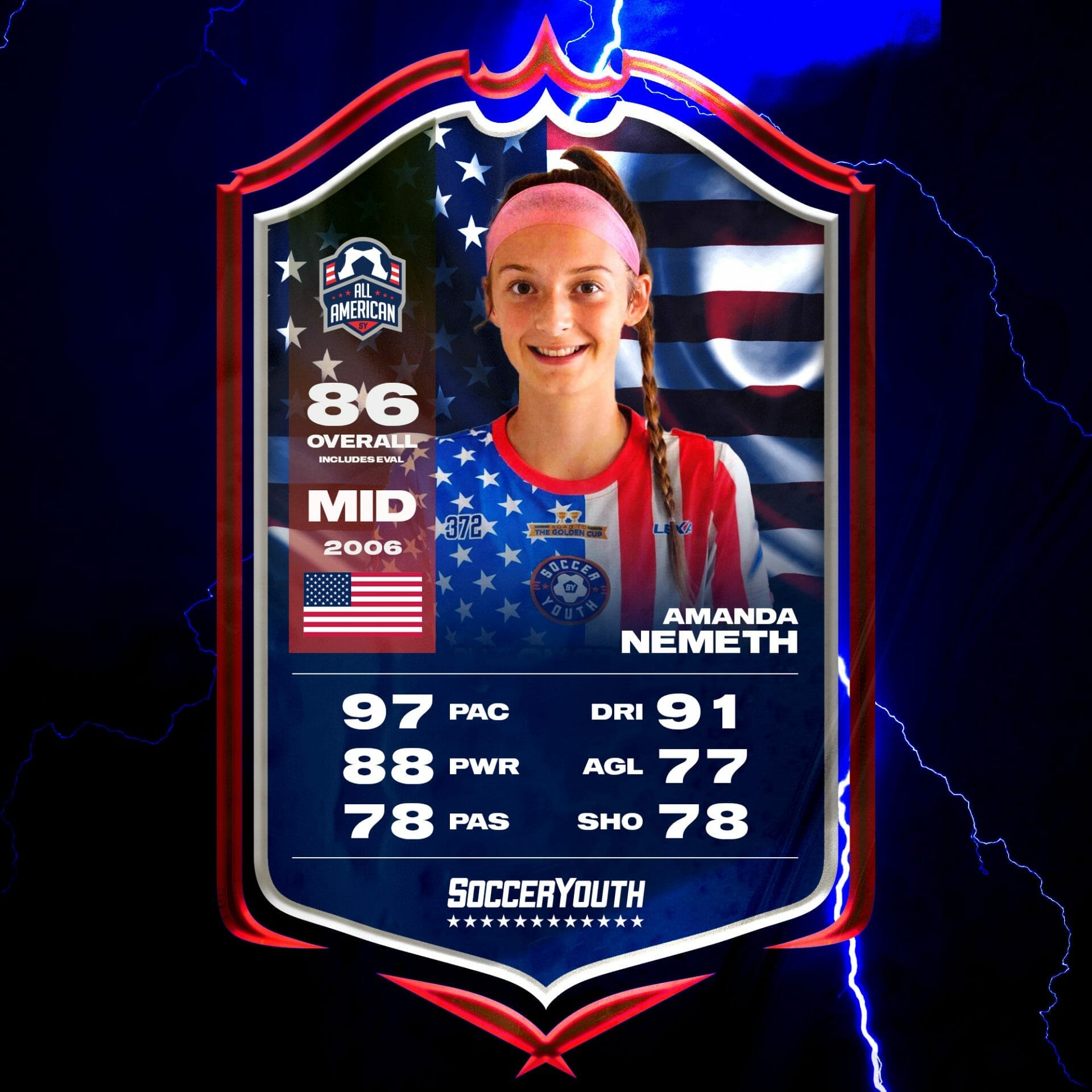 Player has not participated in the Player Card Combine.
The Player Card Combine test a player's skills that they have worked years on developing by competing in six different test. A scaled rating system is used to give the player a true and accurate score based on their specific birth year and gender.
3 year NJ ODP player, NJ ODP East regional champions, Bethesda winners, Varsity High school soccer player, High school south jersey week 4 star selection, Mvp for Easter classic, 2019 spring-2023 goals =155 assists 68
I play on Cohansey Premier 06 as their center mid. I like to utilize my footwork, pace, and awareness. I have the ability to use both feet on the field making me hard to defend. I also like to be a leader on the field and a role model. I like to encourage my teammates to be the best they can be on the pitch.