The player ranking comes from an evaluation session and a final ranking after the All-American event is complete. The final score is based on the performance during the event and is specific to the player's birth year. All player rankings are added to all profiles after event completion.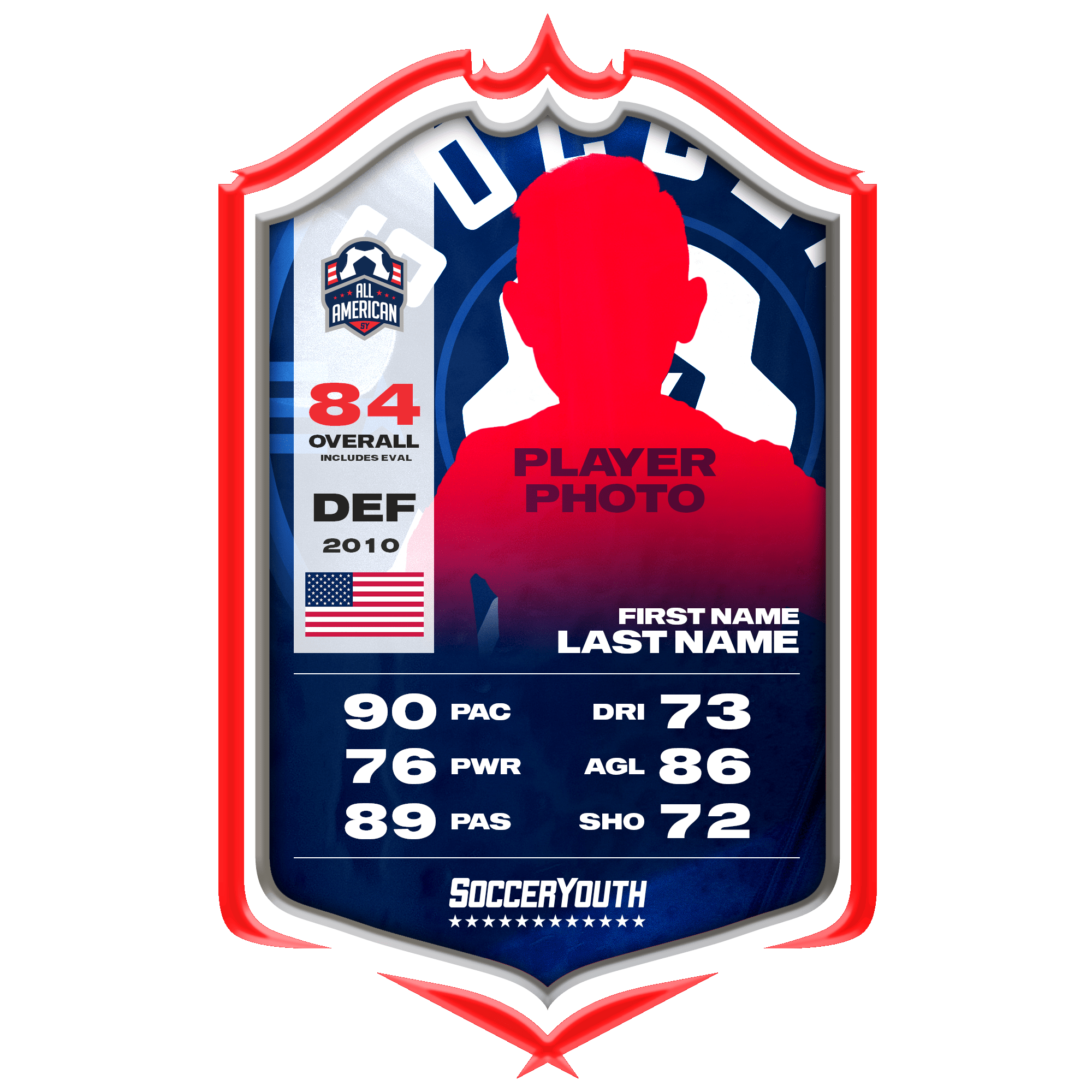 Player has not participated in the Player Card Combine.
The Player Card Combine test a player's skills that they have worked years on developing by competing in six different test. A scaled rating system is used to give the player a true and accurate score based on their specific birth year and gender.
I was nominated by my mother after she was told about the 2022 All American Golden Cup event. My mother accompanied me because my dad had to travel out-of-state for his job. After 4 days of intensive playing, my team the Commanders, won the championship for the 2011 boys and I won the Golden Glove award for outstanding achievement in goalkeeping. It was my first time participating in any of the events. My team members and I have won several tournaments and won a trip to Spain. This was the top prize for being the champions of the Commissioner's Cup 2022. I won the Golden Glove award at this tournament.
My mother always tells the story of me playing soccer while in her womb resulting in me kicking so much that I created a small tear in her amniotic sac, resulting in me being born by C-section at 34 weeks. I was tiny but a fighter. My dad played local soccer and his primary position was goalkeeping. Since I was just a few months old and was able to balance, my dad has played and watched soccer with me. I have several pictures of us watching our favorite teams dressed in matching outfits. I live and breathe soccer and slept with several balls in my bed. I first played for the local I9 sports and was later recruited by several teams before my dad choose Players Club of Tampa Bay because he felt I would be in good hands with the coaches from that club. I first played forward position and my dad suggested goalkeeping. I did not like it at first but received the best training from the club's goalkeeping coach and my dad and now it's the only position that I want to do. I am in the 6th grade am an A+ student and have to maintain my grades because my parents would not let me continue playing soccer if my grades are not good. I also play in my school's soccer team as a striker.