The player ranking comes from an evaluation session and a final ranking after the All-American event is complete. The final score is based on the performance during the event and is specific to the player's birth year. All player rankings are added to all profiles after event completion.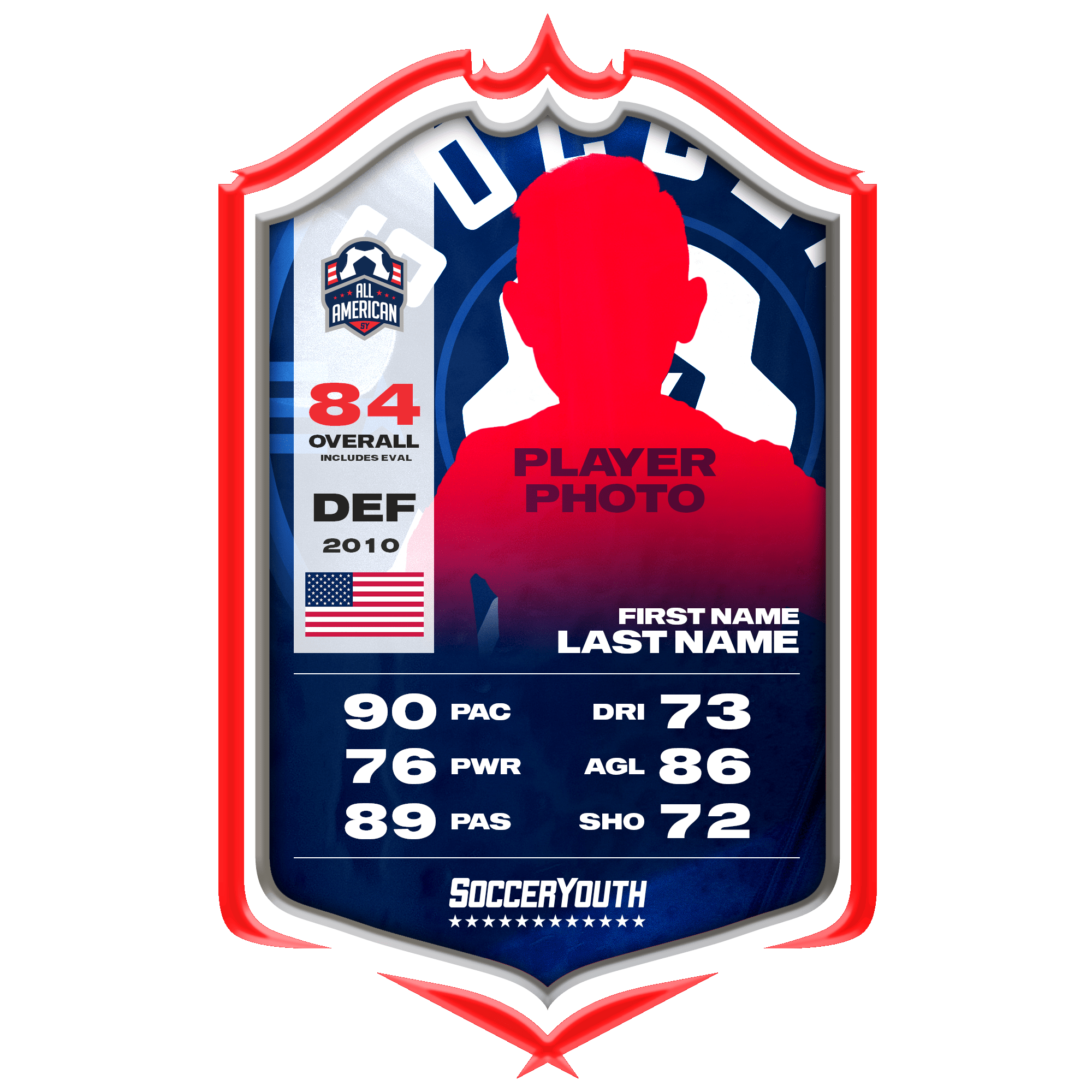 Player has not participated in the Player Card Combine.
The Player Card Combine test a player's skills that they have worked years on developing by competing in six different test. A scaled rating system is used to give the player a true and accurate score based on their specific birth year and gender.
-2015 Timbits Soccer winner -2016 Micro division \Participant\Winner -2017 Micro division \Participant\Winner -2018 YRLS tournament winners -2019 Development League U8 Winners -2019 Mini FIFA Women's World Cup Champions -2020 Stratford Youth Soccer (SYS) Festival Winners -2023 All American Series 2nd place finish in Toronto Canada tournament
Elenna enjoys playing competitive soccer primarily on defense. She takes on a leadership role commanding the back end. Takes pride in being an aggressive and fair competitor relying on her size and strength.