The player ranking comes from an evaluation session and a final ranking after the All-American event is complete. The final score is based on the performance during the event and is specific to the player's birth year. All player rankings are added to all profiles after event completion.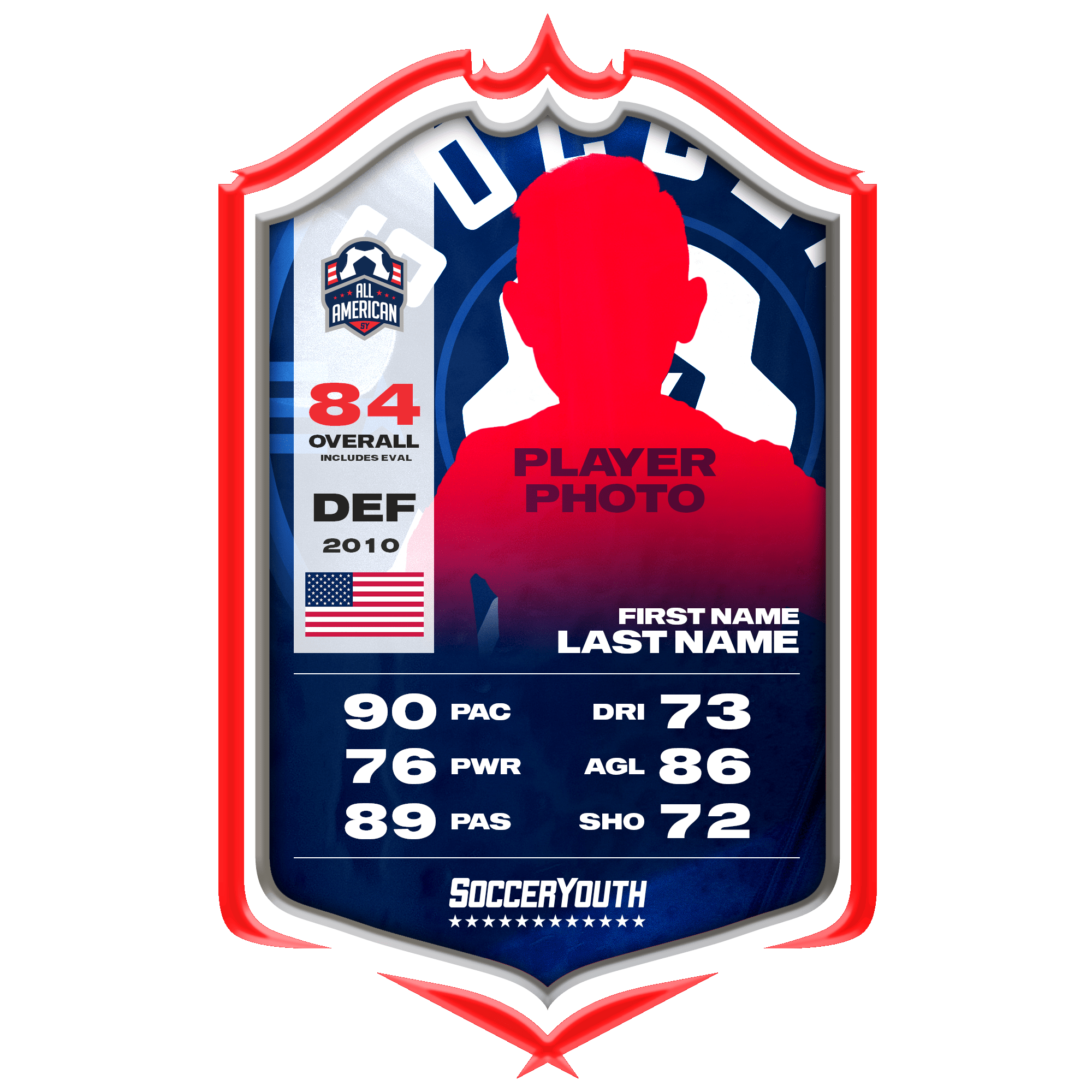 Player has not participated in the Player Card Combine.
The Player Card Combine test a player's skills that they have worked years on developing by competing in six different test. A scaled rating system is used to give the player a true and accurate score based on their specific birth year and gender.
I have been playing soccer since I was 6. I played with ODP for three years and had the opportunity to go with them to London in March of 2022. I played ECNL-RL for one year and then moved back to playing for Lonestar. I play attacking mid and striker. I can use both feet for dribbling, passing, and shooting. I played in the following Soccer Youth events: All-American and Golden Cup. I was invited to the Super Cup, but could not attend because I went to London with ODP. I am interested in studying business in college because I want to be the owner of a bakery. I also enjoy music and play the alto saxophone in the band.