The player ranking comes from an evaluation session and a final ranking after the All-American event is complete. The final score is based on the performance during the event and is specific to the player's birth year. All player rankings are added to all profiles after event completion.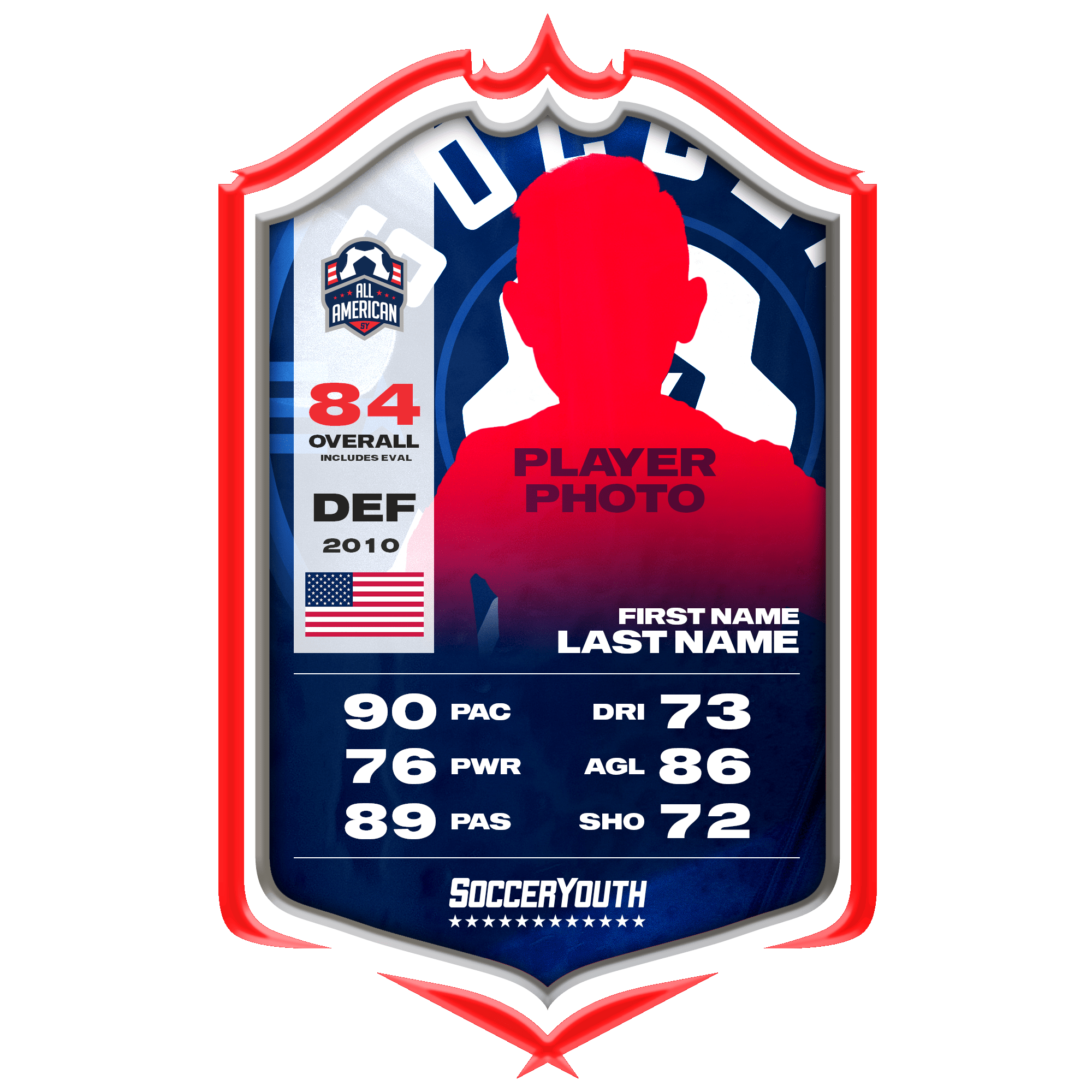 Player has not participated in the Player Card Combine.
The Player Card Combine test a player's skills that they have worked years on developing by competing in six different test. A scaled rating system is used to give the player a true and accurate score based on their specific birth year and gender.
Northern Nevada 2011 boys ODP - 2023
Caiden has been playing soccer since he was 3 years old. He started training at a young age and very early on took to the goalkeeper position. He started with AYSO in Southern California, then played for HYSL in Southern California. He then moved on to play for FRAM Club in Southern California. After relocating to Northern Nevada (Fallon) he played locally in AYSO for a season before finding his final home with Truckee River. Caiden drives 1.5 hours to and from practice twice a week and still continues to train in SoCal with Impact Goalkeeper Academy when he can and locally for goal training with his mom.