The player ranking comes from an evaluation session and a final ranking after the All-American event is complete. The final score is based on the performance during the event and is specific to the player's birth year. All player rankings are added to all profiles after event completion.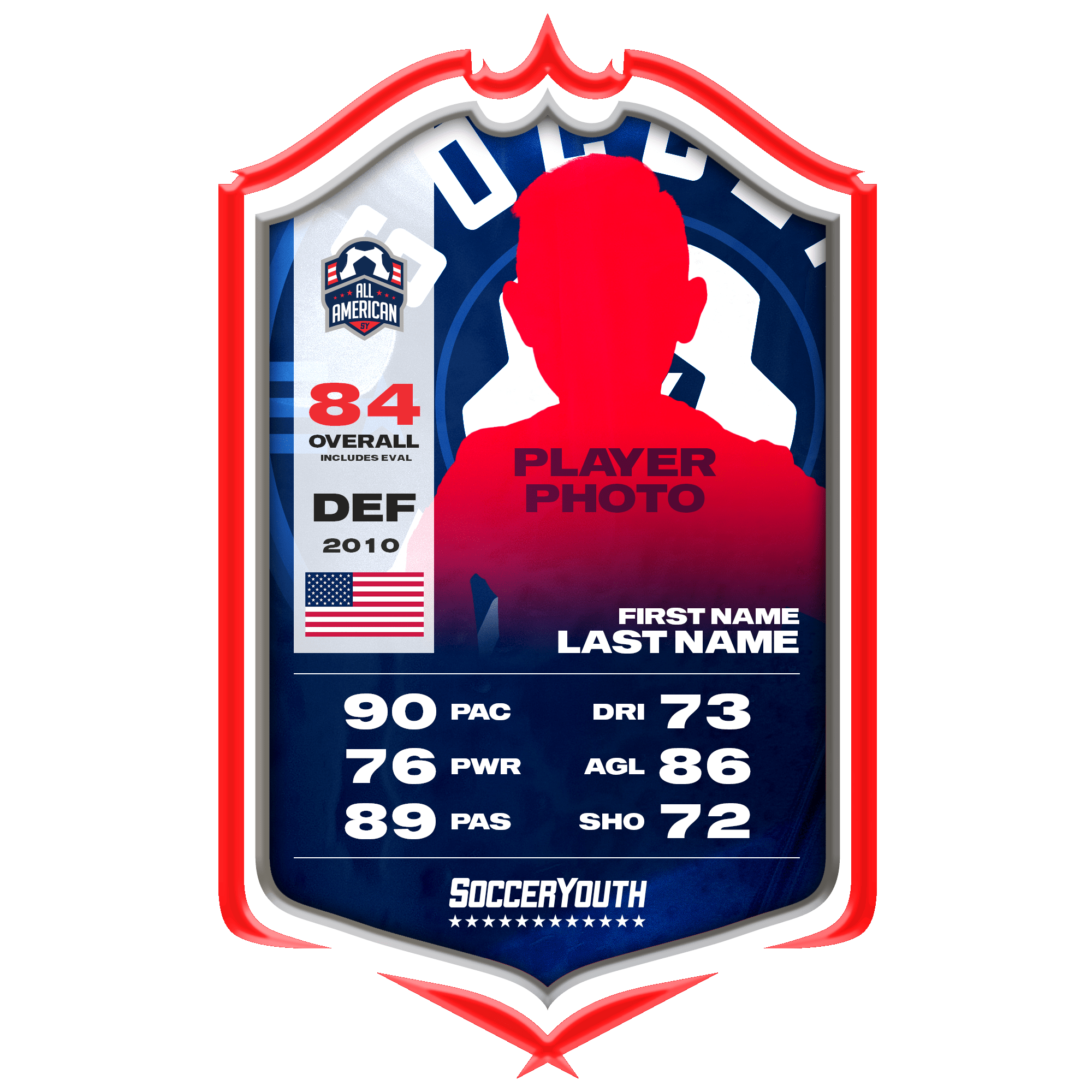 Player has not participated in the Player Card Combine.
The Player Card Combine test a player's skills that they have worked years on developing by competing in six different test. A scaled rating system is used to give the player a true and accurate score based on their specific birth year and gender.
2021 At age 7, made the U9 Top Travel Team for LMVSC. 2021 Columbia Fall Classic Tournament Winner. 2022 Fall NCSL Season, scored 26 Goals in 9 games. 2023 Premier Futsal League Futsal Division Champion. 2023 Premier Futsal Tournament Finalist. 2023 4th Grade Spring League Champion and Highest Goal Scoring player culminating with 6 Goals in 1 game. 2023 Challenger International Soccer Camp, Scored Excellent in All Skills Categories. 2023 At age 9, became U11 LMVSC Girls Academy Leading Goal Scorer and Assist Leader over August Cup and OBGC Cup Tournaments Combined. 2023 ODP Player Pool Fall 2023.
Born in 2014 on Ft. Belvoir, VA. Started playing soccer at age 3 with Lee Mt. Vernon Sports Club. Played 4 Years in Rec Soccer and 3 years in Travel Soccer. Future Elite Level Soccer Player. Attended the Montessori School of Alexandria, currently attends Stratford Landing Elementary School in Fairfax Country's Advanced Academic Placement Program. Additionally participates in Junior Girl Scouts, Level 3 Gymnastics and Triathlon.