The player ranking comes from an evaluation session and a final ranking after the All-American event is complete. The final score is based on the performance during the event and is specific to the player's birth year. All player rankings are added to all profiles after event completion.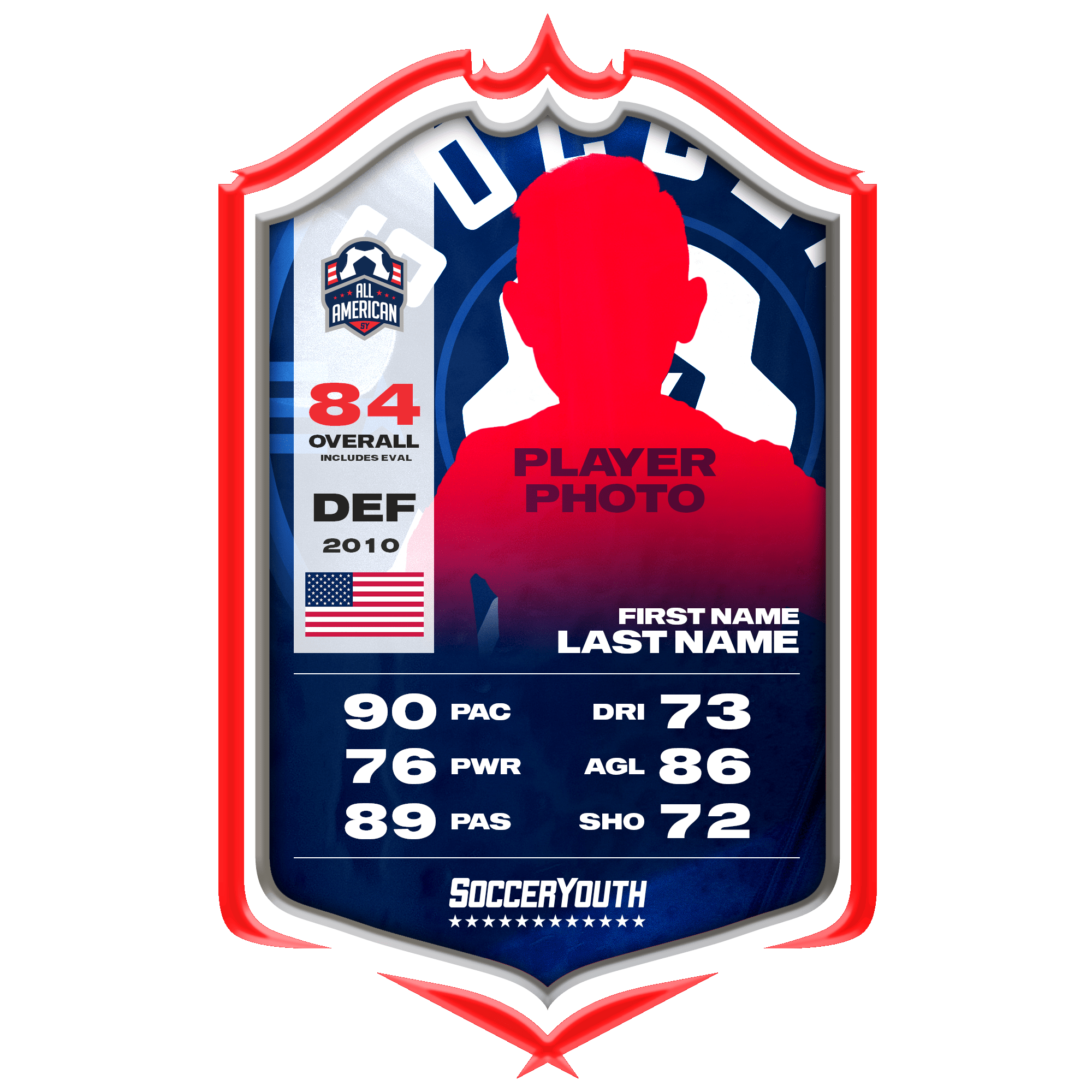 Player has not participated in the Player Card Combine.
The Player Card Combine test a player's skills that they have worked years on developing by competing in six different test. A scaled rating system is used to give the player a true and accurate score based on their specific birth year and gender.
Niko has now been part of 22 tournaments since (Sept. 2023) in San Diego, Las Vegas, and Mexico city. He has 10 first place medals and 12 finalist medals.
Nikolas Revollar aka Niko has been playing soccer for about 3 years now. He is dedicated to the game and he trains extra hard to be a top player. In addition to his club practice, he has private training, speed training, and extra games to continue to strengthen himself and build more endurance to keep going. He is a very strong defense and when needed, he can switch to midfielder and winger to help score goals. Niko is always looking for ways to challenge himself to learn and be a better player.