The player ranking comes from an evaluation session and a final ranking after the All-American event is complete. The final score is based on the performance during the event and is specific to the player's birth year. All player rankings are added to all profiles after event completion.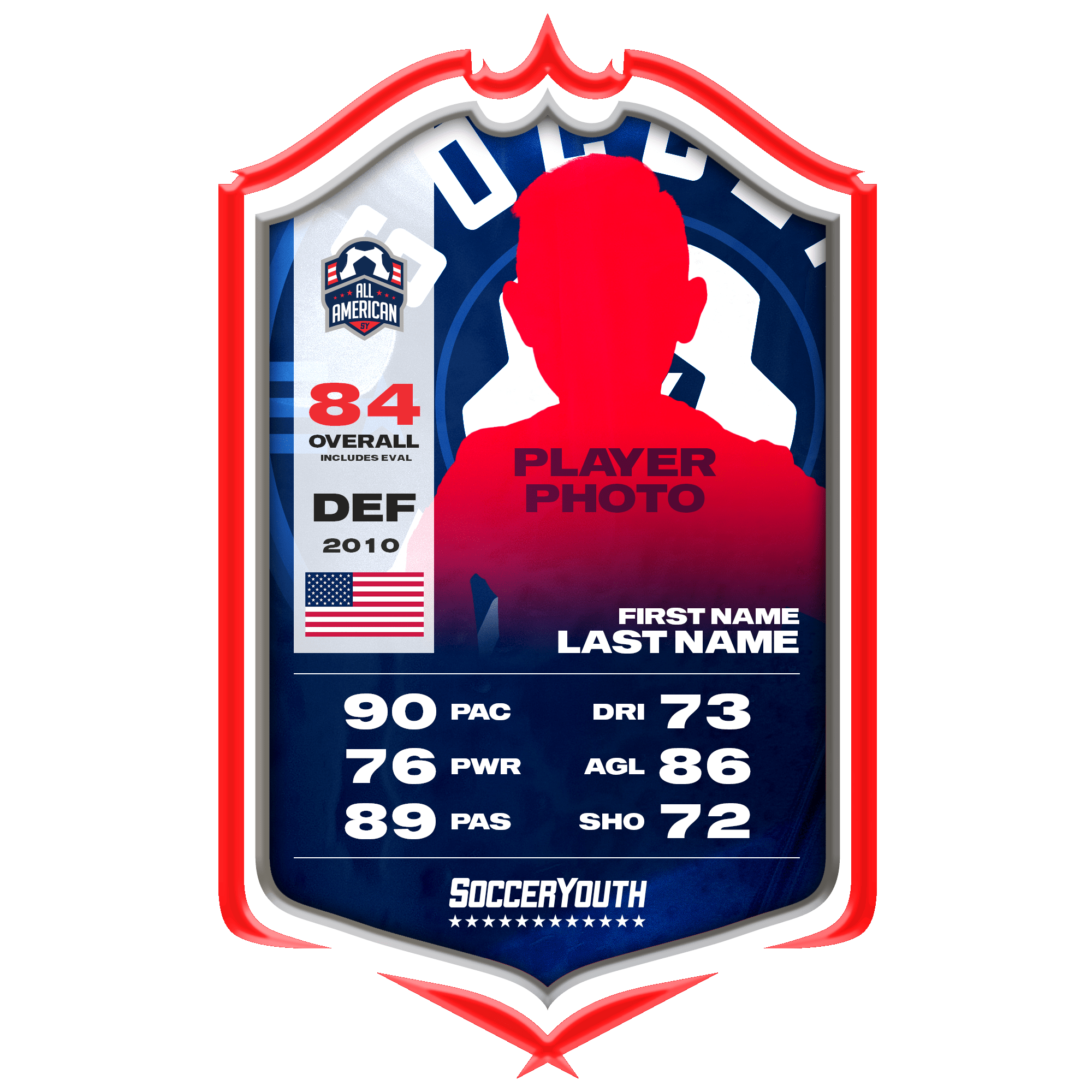 Player has not participated in the Player Card Combine.
The Player Card Combine test a player's skills that they have worked years on developing by competing in six different test. A scaled rating system is used to give the player a true and accurate score based on their specific birth year and gender.
Academic: Beta Club Athletic: Academy Team Member and multiple soccer season awards.
My name is Dean Mattingly and I am a 5th grader in Bardstown, Kentucky. I am a very hard working, competitive person academically and athletically. I have worked hard to be at the spot I am today. I have attended several soccer camps; With those I have continued to improve my ball control, endurance and agility, three areas that are my best strengths. I never give up on and off the field and leave nothing of myself at the end of a game. When the other team is winning, it spurs me on to work harder. I am not content to be anything but the best I can be and will study longer, train harder, and keep persevering until I accomplish my goals and those of my teachers and coaches. When my career is over, I want to be known as an excellent student and great team player.