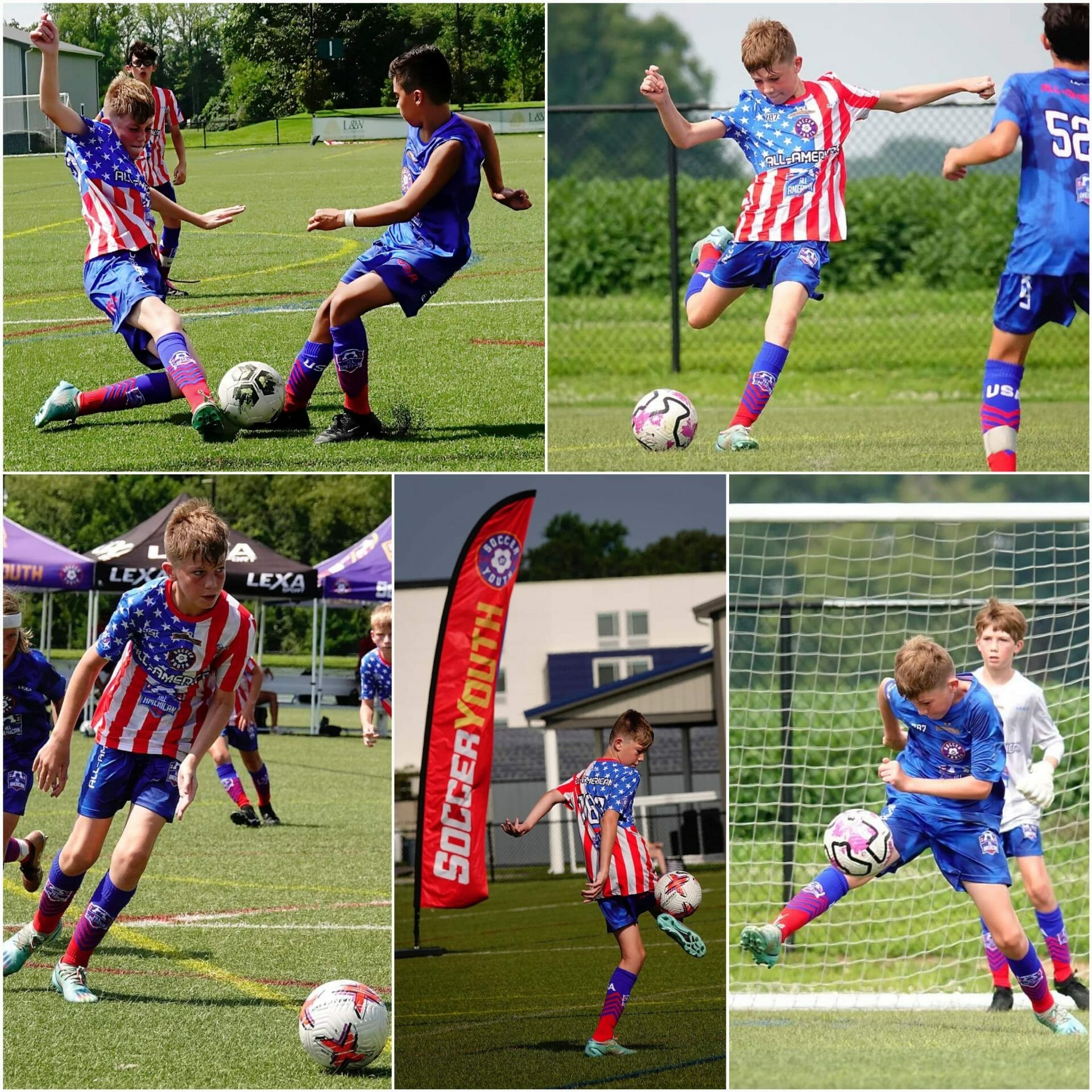 The player ranking comes from an evaluation session and a final ranking after the All-American event is complete. The final score is based on the performance during the event and is specific to the player's birth year. All player rankings are added to all profiles after event completion.
Player has not participated in the Player Card Combine.
The Player Card Combine test a player's skills that they have worked years on developing by competing in six different test. A scaled rating system is used to give the player a true and accurate score based on their specific birth year and gender.
August 2023 Frederica, DE All-American Series:

Boys 2011 Division Runner-Up (Stripes)
Sawyer started playing soccer at 5 years old and has played travel soccer since U8 for Deptford Soccer Association in Deptford, NJ. He has played EDP soccer since U11. In Fall 2023, Sawyer enters his U13 year.

His travel team is the Deptford 2011 Boys Blaze. For EDP, he has played for Liverpool Academy NJ and Deptford Premier. He began playing for South Jersey Elite Barons in Fall 2023.

Sawyer began his playing career as a defender and midfielder which he plays currently. He has been a veteran starting player for both his teams for some time.

Outside of team training, Sawyer attends running, strength, and conditioning training weekly at a well known South Jersey facility and a weekly session with a personal trainer who is both a current professional MASL player and MASL3 GM/Head Coach.

Academically, Sawyer has all advanced classes and is a straight A student. He hopes to additionally play for his middle school this fall.