The player ranking comes from an evaluation session and a final ranking after the All-American event is complete. The final score is based on the performance during the event and is specific to the player's birth year. All player rankings are added to all profiles after event completion.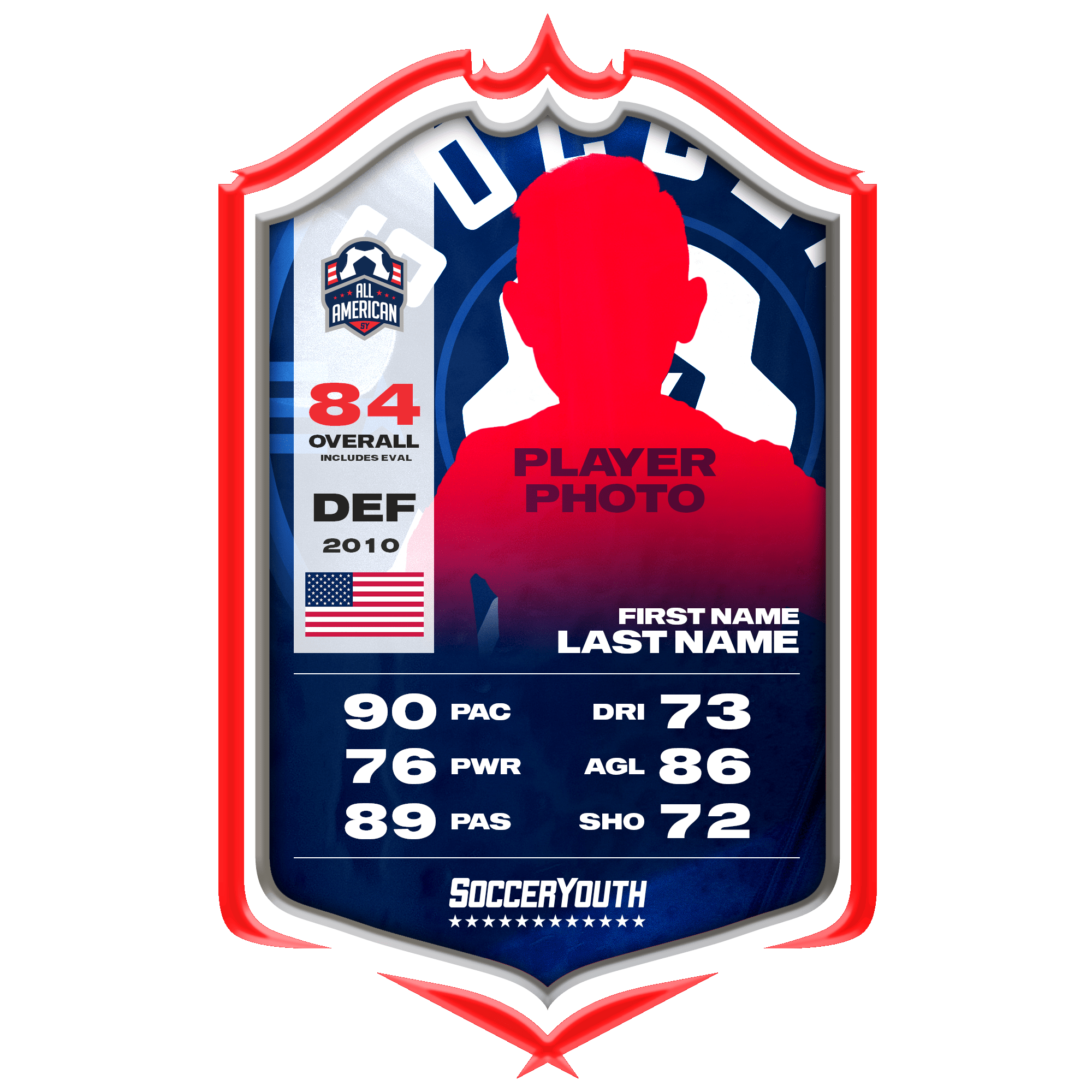 Player has not participated in the Player Card Combine.
The Player Card Combine test a player's skills that they have worked years on developing by competing in six different test. A scaled rating system is used to give the player a true and accurate score based on their specific birth year and gender.
2023 Spring Season Captain 2nd Place League Finish, Mid Michigan Youth Soccer League
Lilian Nemec plays a center back as a primary position and is always working as hard as she can on the field and during training sessions. Lilian is a player who is invaluable on the field from stopping attacks to countering into offensive transitions. She has a physically commanding presence and is able to tackle the opposition, quickly switch the field, take goal kicks, indirect kicks, and has an impressive shot as a defender. In addition to her talents, she plays with an extreme amount of heart. Lilian was named captain for the 2023 spring season for her leadership qualities, which include: leading warmups, controlling her defensive line, increasing field communication, and promoting an inclusive environment for her teammates. At the age of 11, her dedication and commitment to soccer and her teammates is far beyond her years. Her leadership qualities, determination, and grit make her a resource on and off the field for any team she joins in any position she plays. There is no doubt she has an impressive career in her future and is eager for the opportunity to be challenged and grow as a player and person.