The player ranking comes from an evaluation session and a final ranking after the All-American event is complete. The final score is based on the performance during the event and is specific to the player's birth year. All player rankings are added to all profiles after event completion.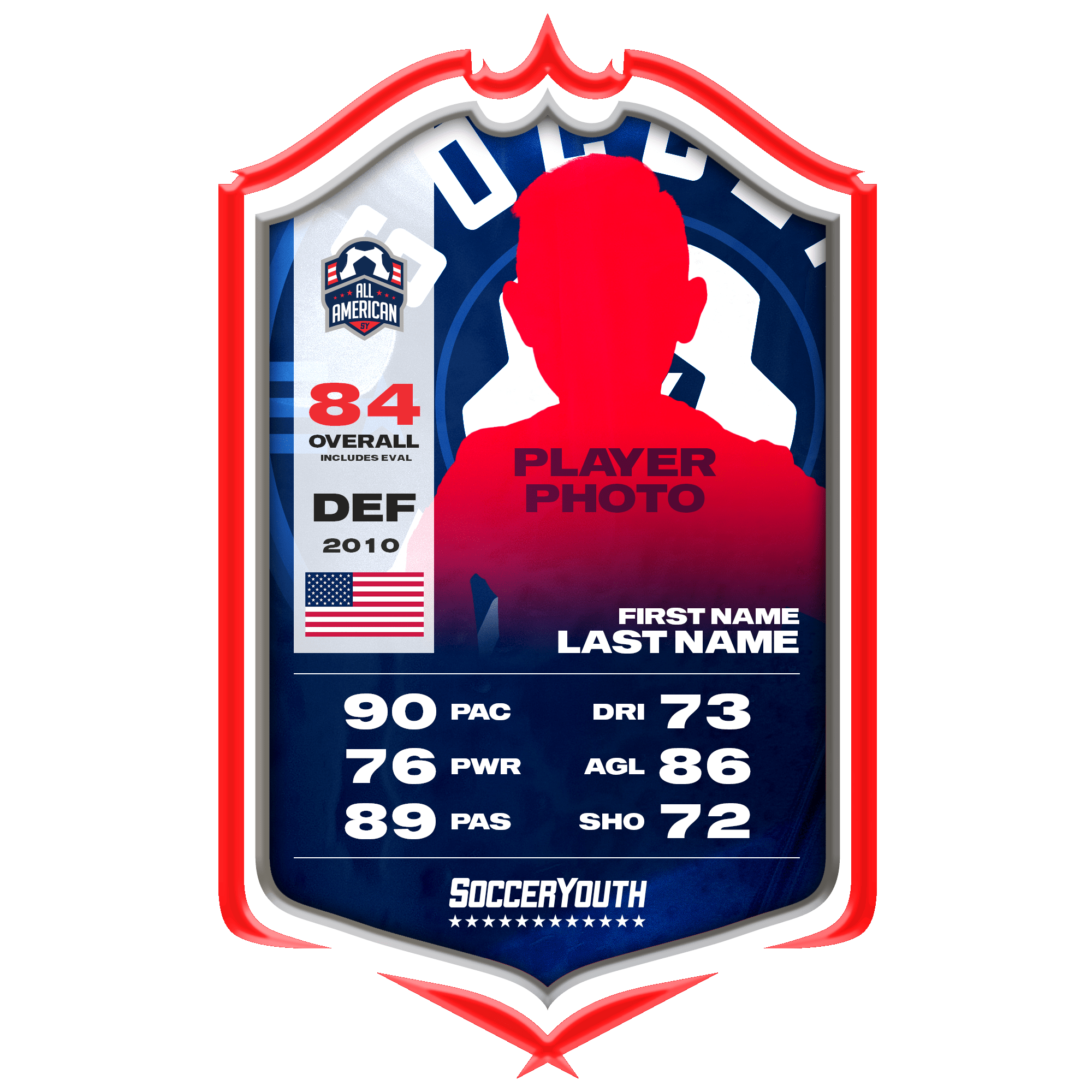 Player has not participated in the Player Card Combine.
The Player Card Combine test a player's skills that they have worked years on developing by competing in six different test. A scaled rating system is used to give the player a true and accurate score based on their specific birth year and gender.
No awards entered yet for your player.
Hi. My name is Danika and I am 9 years old. I've been playing soccer since I was 4. I usually play defense, but I like playing all positions. My favorite coach is Coach Angel because he cares for us, teaches us a lot about soccer, and how to be responsible on and off the field. He also teaches us to have good footwork and to play strong. My favorite professional soccer player is Kylian Mbappe. I currently play with Lodi United FC. We play outdoor, indoor, futsal, and beach soccer., but my favorite is outdoor. Our soccer team is like family, and I love going to practices, games, and especially tournaments with my teammates.