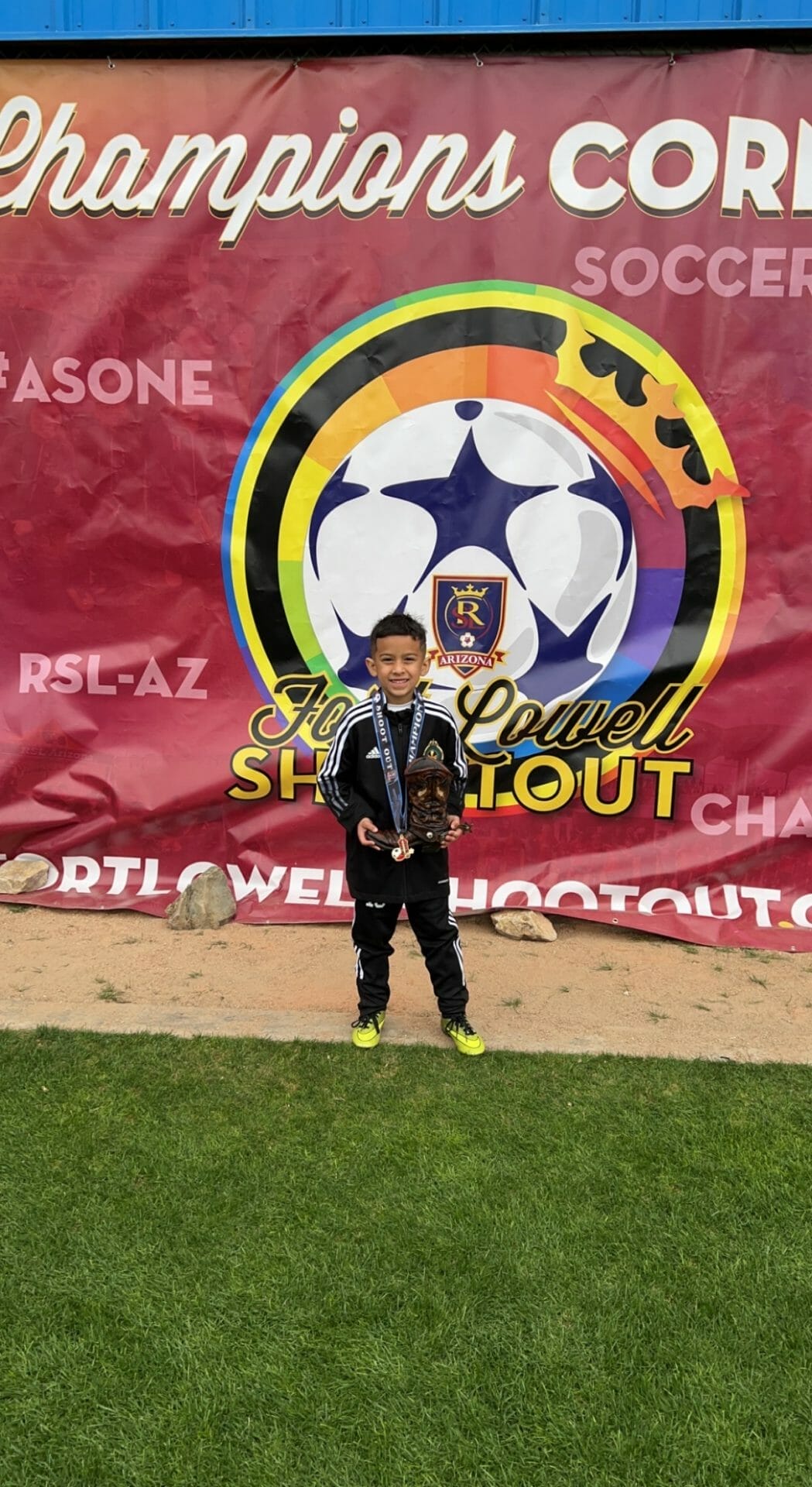 The player ranking comes from an evaluation session and a final ranking after the All-American event is complete. The final score is based on the performance during the event and is specific to the player's birth year. All player rankings are added to all profiles after event completion.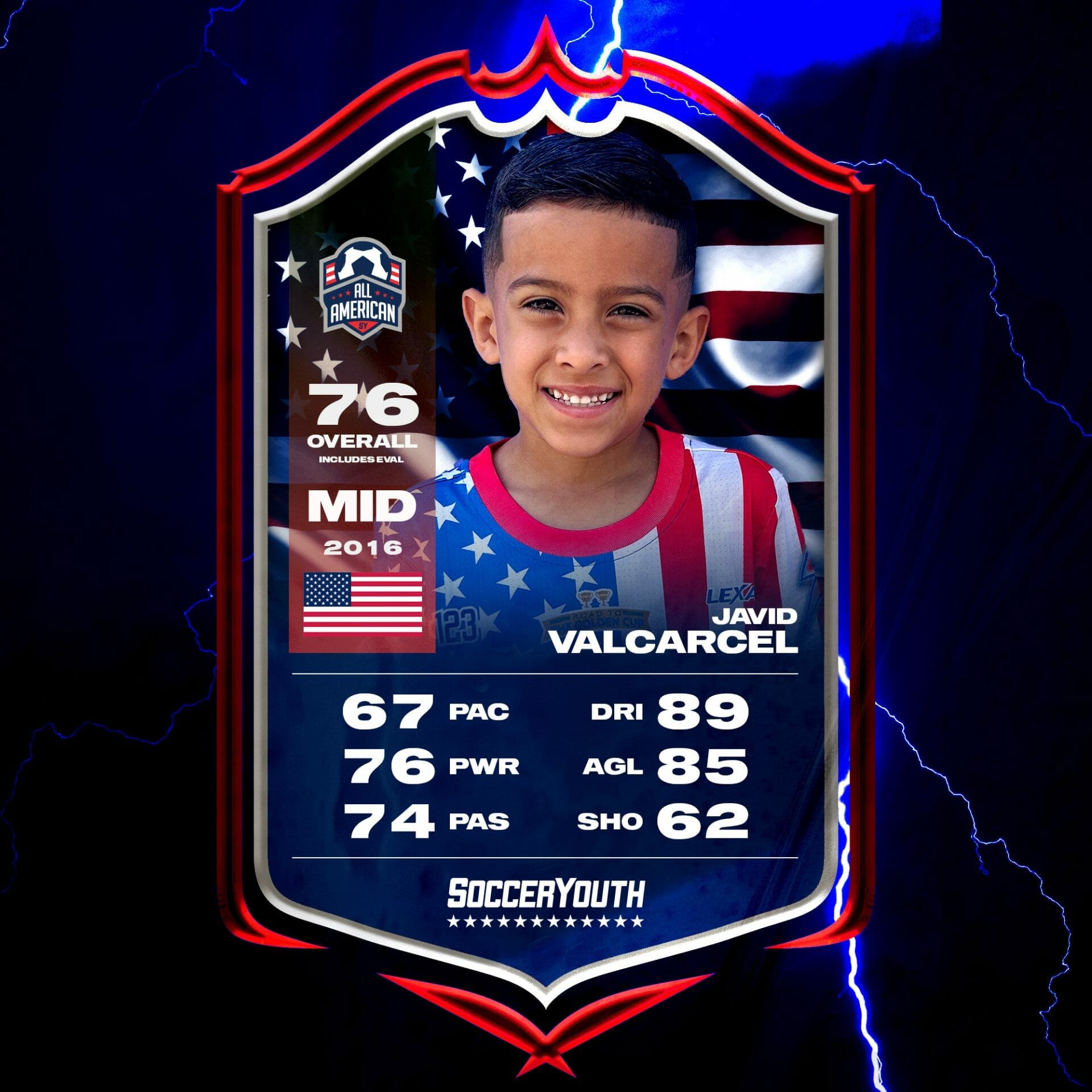 Player has not participated in the Player Card Combine.
The Player Card Combine test a player's skills that they have worked years on developing by competing in six different test. A scaled rating system is used to give the player a true and accurate score based on their specific birth year and gender.
2019, 2020, 2021 & 2022 undefeated champs including tournaments in and out of town.
Name: Javid James Valcarcel Born: 09/16/2016 Nationality: Hispanic/Latino Right handed player I unfortunately don't have any videos or highlights for my son since I never thought of doing so. He has been playing soccer for 3 years now and at only 6 years old he's playing U9 7v7 local soccer league as a 6 and 9, he can also play the wing. He's understanding of the game and the way he reads the game at his age is just something that you will have to see. He has the speed and foot work to get around defenders. He's a great team player always looking to make the right play. I personally wouldn't nominate him to this if I didn't think he had enough. He had to move him up age level because it was getting too easy for him playing his age and I just wanted for him to keep getting challenged and keep growing in this sport.