The player ranking comes from an evaluation session and a final ranking after the All-American event is complete. The final score is based on the performance during the event and is specific to the player's birth year. All player rankings are added to all profiles after event completion.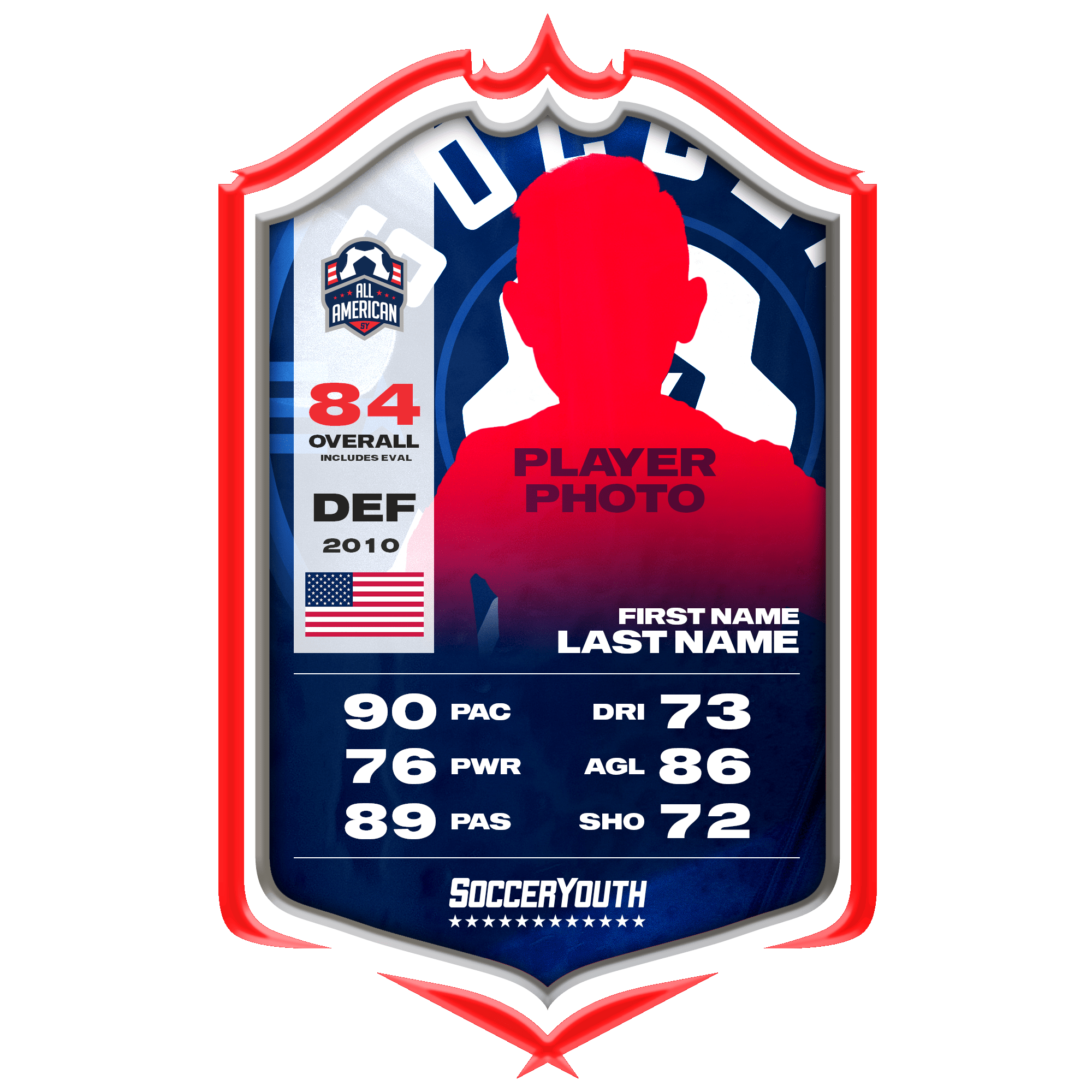 Player has not participated in the Player Card Combine.
The Player Card Combine test a player's skills that they have worked years on developing by competing in six different test. A scaled rating system is used to give the player a true and accurate score based on their specific birth year and gender.
No awards entered yet for your player.
Emma loves soccer, but she loves playing goalie even more. Emma began her goalkeeping career when she started playing soccer at age 4 at her school in Mexico City. She was the only girl on the team and once she put the gloves on she didn't want to take them off. Since returning to Texas, she played goalie for a recreational team for a year and a half. Last summer, following a game against Solar East, they asked her to join their team. She has been playing with Solar East for the past year and is frequently asked to play with other teams, including recently with a team for the Dallas International Cup.