The player ranking comes from an evaluation session and a final ranking after the All-American event is complete. The final score is based on the performance during the event and is specific to the player's birth year. All player rankings are added to all profiles after event completion.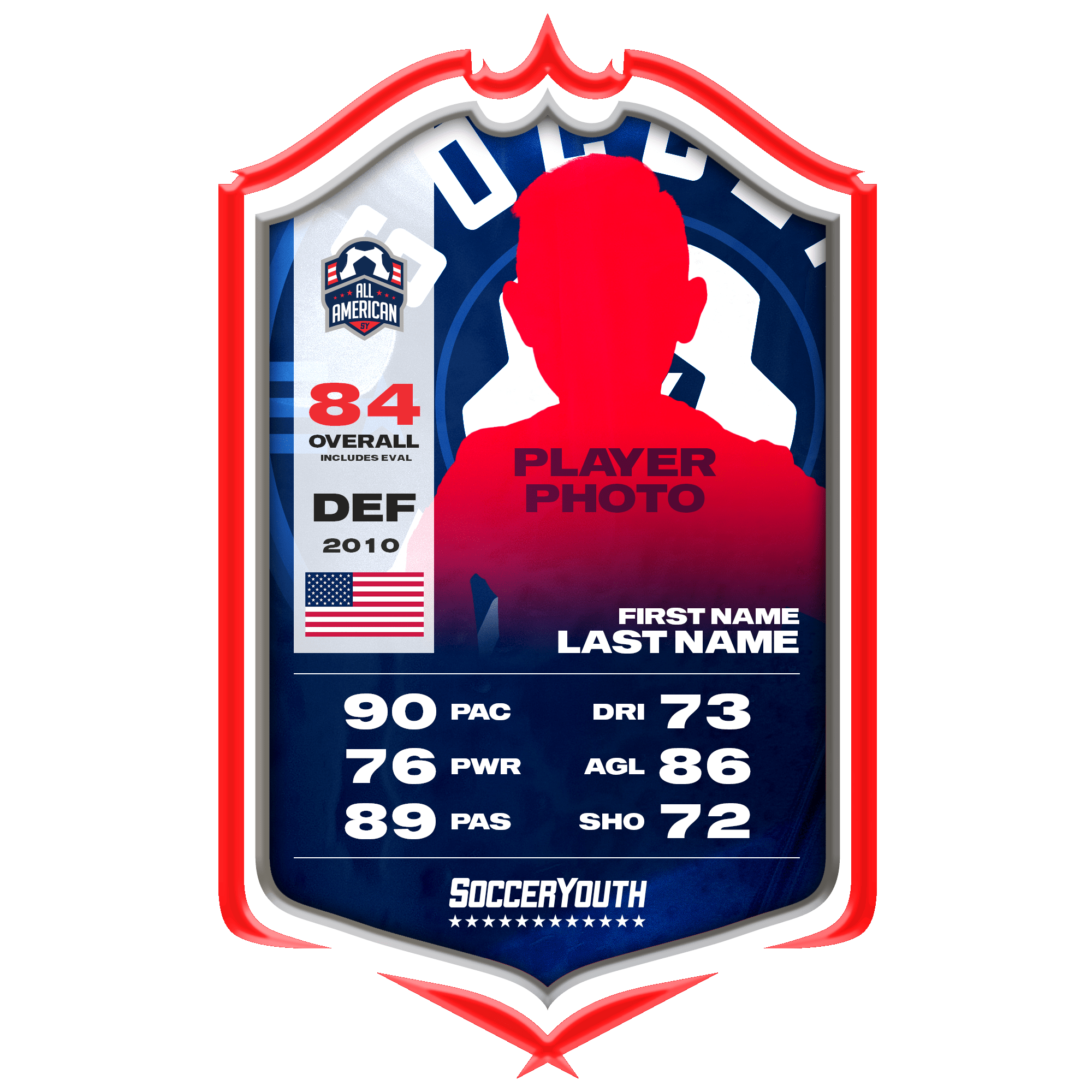 Player has not participated in the Player Card Combine.
The Player Card Combine test a player's skills that they have worked years on developing by competing in six different test. A scaled rating system is used to give the player a true and accurate score based on their specific birth year and gender.
Defense player of the year (twice) Leadership award Defense Captain Award
#12. Strong back side Defender. Quick defense skills, reads his opponents to determine when to D-up and attack. Reads when to pressure or zone defend. Quick on feet, not scared to go 2 against 1 defense. Will pressure, will fight for the ball against you before it even hits the goalie. Aggressive, fast, tough, never gets taken out for a reason!