The player ranking comes from an evaluation session and a final ranking after the All-American event is complete. The final score is based on the performance during the event and is specific to the player's birth year. All player rankings are added to all profiles after event completion.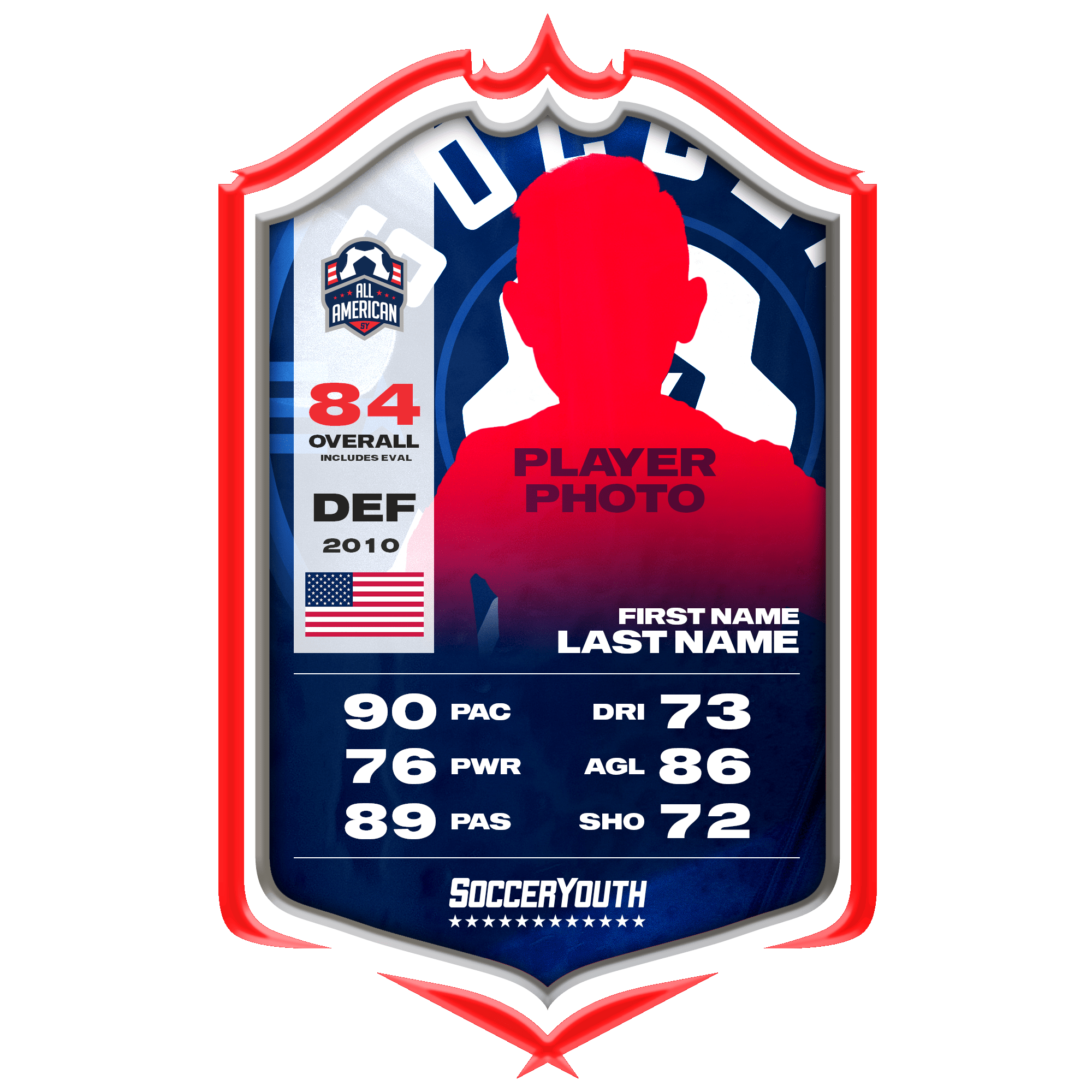 Player has not participated in the Player Card Combine.
The Player Card Combine test a player's skills that they have worked years on developing by competing in six different test. A scaled rating system is used to give the player a true and accurate score based on their specific birth year and gender.
October 6th 2022 he won player of the week, scoring 6 goals with 8 assists.
Kacey King start his soccer career April 2021, he was called to help out a team / possibly join and was recruited by the opposing team and has played competitive soccer with them since. First year in the game him and his team were undefeated winning many league championships/ tournaments. His team then joined 2014 league and tournament and continued to win many championships. Currently trains 5 days a week and plays games every Saturday and Sunday.