The player ranking comes from an evaluation session and a final ranking after the All-American event is complete. The final score is based on the performance during the event and is specific to the player's birth year. All player rankings are added to all profiles after event completion.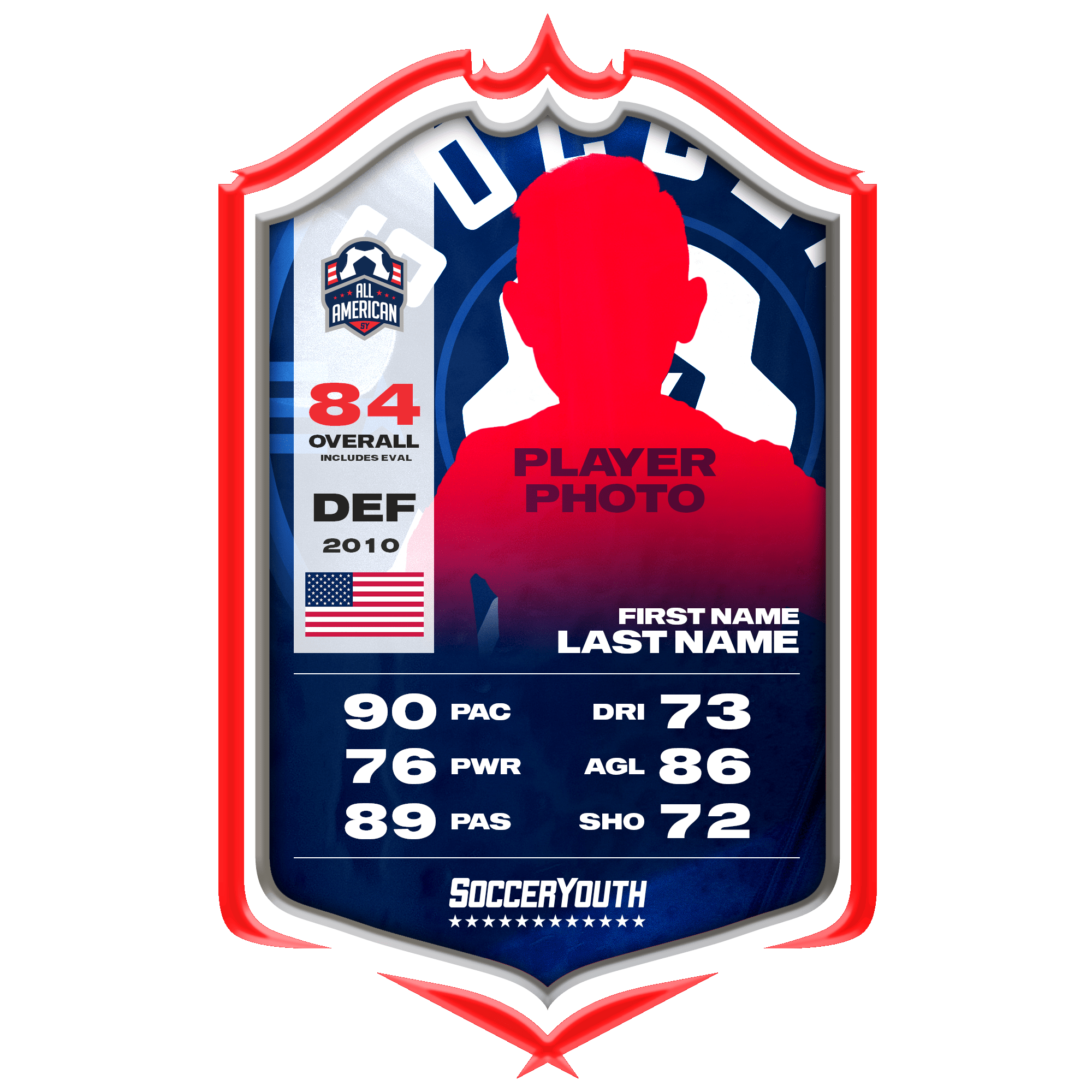 Player has not participated in the Player Card Combine.
The Player Card Combine test a player's skills that they have worked years on developing by competing in six different test. A scaled rating system is used to give the player a true and accurate score based on their specific birth year and gender.
Currently playing norcal Spring league Region 6 Premier level with Yuba City Rayados. 2023 Natomas tournament- Champion 2023 Folsom Surf Cup Champions. 2022-2023 State Cup premier Semi-Finals. 2022 Blackhawk tournament second place. 2022 Mustang tournament premier level- Champions. 2022- Sac Republic Clinic- certificate of most skilled player. 2022 Indoor soccer LeFive Finalist.
Julian Placencia Plays for Yuba City Rayados Currently playing at Premier level.